In true Miller's fashion, we want to offer you the very best so we upgraded our Miller's Signature Album covers. New Italian Leather, Fine Linen and Silk covers are now available. Experience the luxury of 100% genuine leathers and feast your eyes on our colorful pallet of Fine Linen and Silk covers.
Now through March 14, save 40% on Miller's Signature Album studio samples. Show your clients the breathtaking beauty of 2013's Hot One award winner from Professional Photographer Magazine.
Sample Swatch Kits for Leathers and Linens are available here.
Note:
Back cover will be stamped 'Not for Resale, Sample Only.'
In Designer PLUS, place SAMPLEALBUM in the voucher code area at checkout.
In ROES, choose studio sample in shopping cart.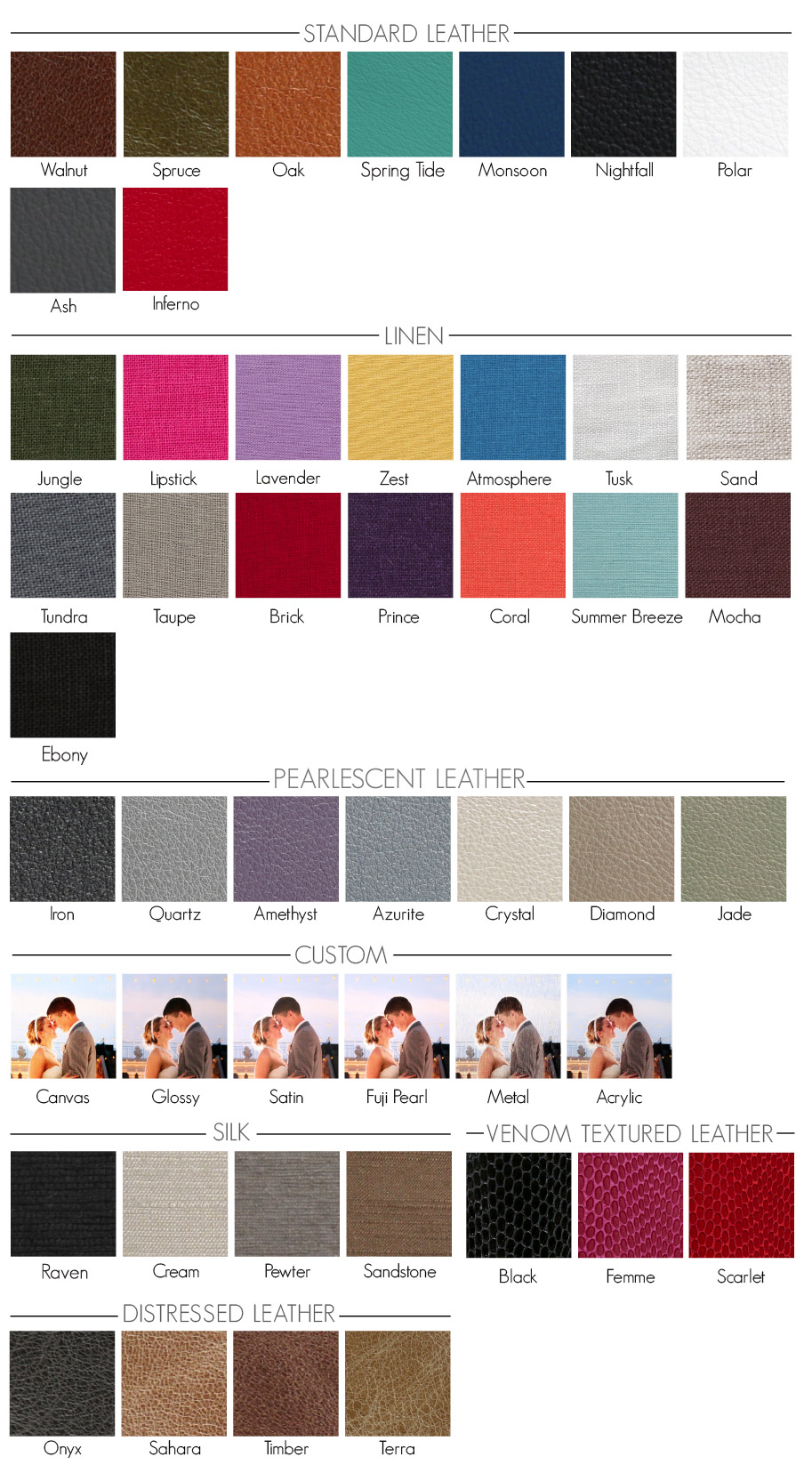 Tags: Featured, Marketing, Miller's Signature Album, Promotions, What's New