The smallest details can go a long way in our line of work. New Envelopes and custom Envelope Liners will make your client's Holiday Card orders standout from the crowd. These new additions are available for Press Cards.
We now offer Pearl, Kraft and White Envelopes to provide your clients with more options than ever before. Our upgraded foil lining for White Envelopes creates a gleaming presentation.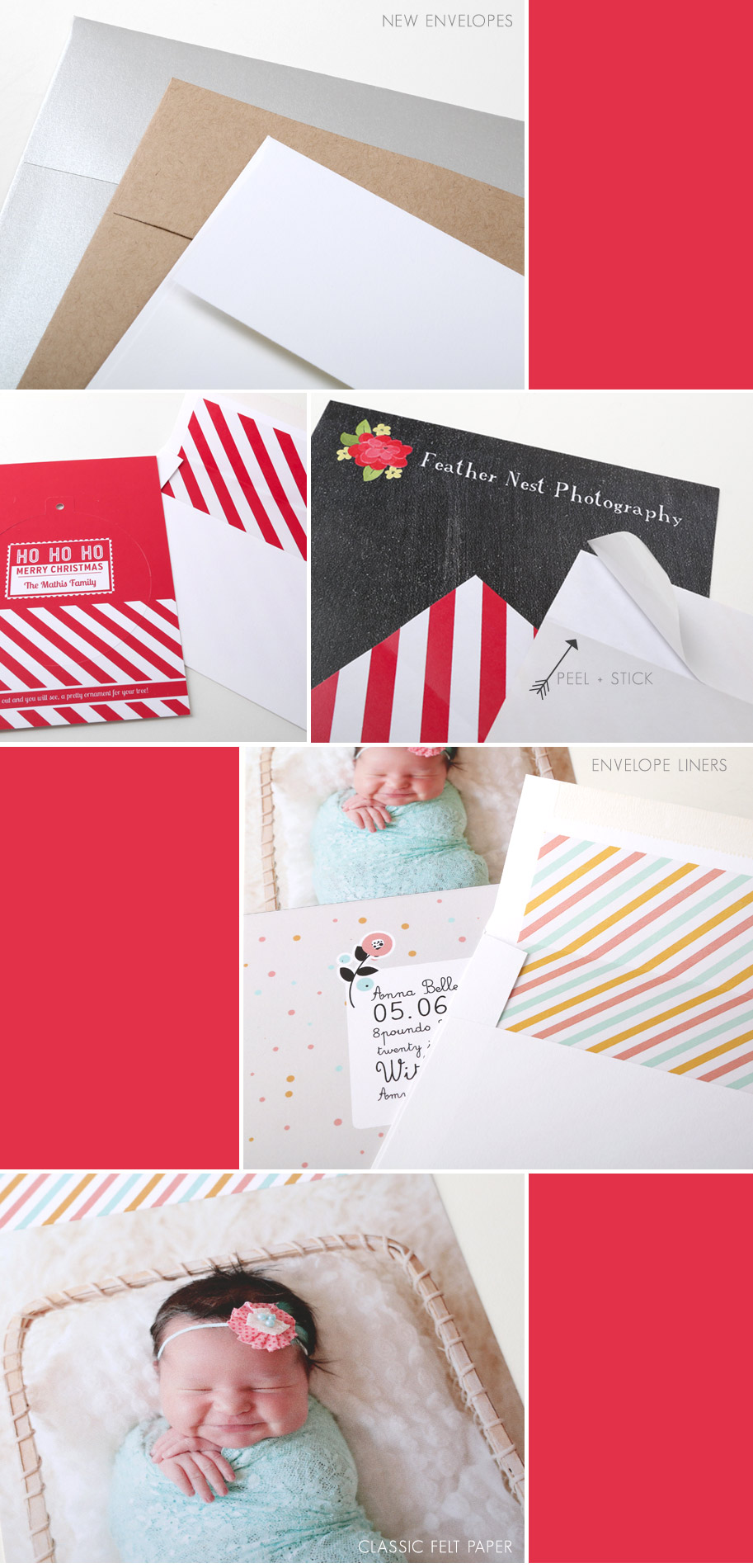 Order custom Envelope Liners to match your client's Holiday Cards and Magnets for a knockout presentation. Fold the Envelope Liner along the crease and slide it inside the Envelope so that it aligns with the fold. Peel the label from the top half of the Envelope Liner and attach the adhesive to the Envelope for a fun DIY detail that your clients will love.
One of the finest printing papers made today, Miller's Classic Felt press paper is our new default paper option. Its luxurious feel and smooth finish, is a timeless option for all of your press product needs.
Now that you've seen our new additions, it's time to check out all of our amazing Press Card options including the new Luxe Pop Card.
Tags: Featured, Holidays, What's New