Hooray for Image Folios, yet another great tool to help your photography shine. Designed as a high-end presentation tool or for client image display, Image Folios offer a polished way to feature your gorgeous images.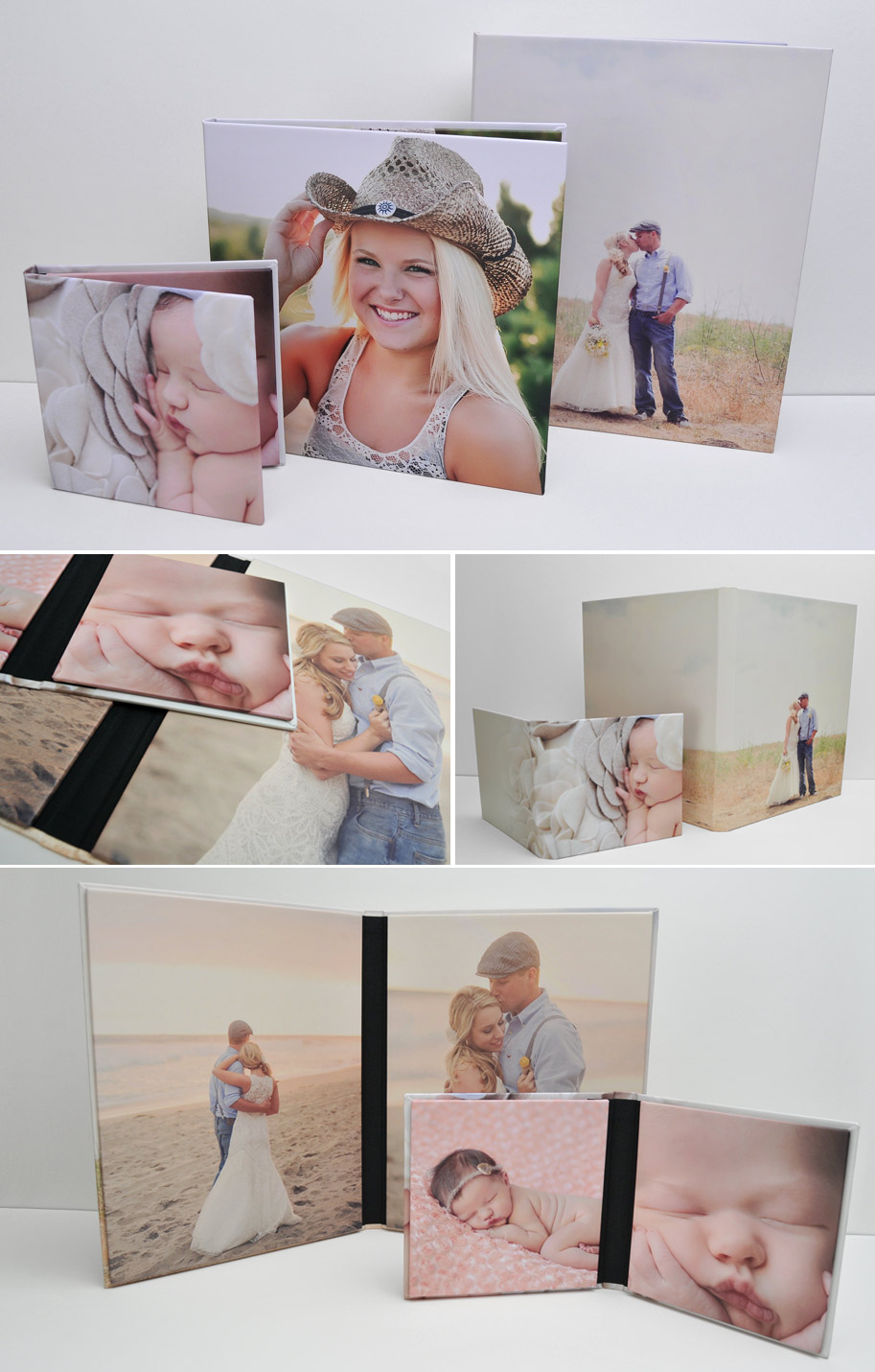 Since Image Folios don't need a frame, they make an ideal display-ready way for clients to show off their latest session images or for you to feature your work or pricing. Weddings, seniors, newborn and family – as long as you or your clients have a desktop, bookshelf or coffee table, Image Folios work for anyone. Product details include:
Sizes 5×5, 5×7, 8×8 and 8×10.
Cover options include Custom Image Satin or Custom Image Fuji Pearl covers; cover finish must match the interior finish.
Interior includes two images printed and finished to match the cover then wrapped around edge of mounting board for a polished look.
Add depth and variety to your product line-up with our new Image Folios. Come on, you know you want to! Head over to the website to make your own picture-perfect Image Folio display today.
Tags: Featured, Marketing, Portraits, Weddings, What's New