Makayla and David Harris are the creative couple behind The Harris Co. in Saratoga Springs, New York. In addition to running their successful studio business, Makayla is a passionate educator and Miller's speaker team member.
Q: What led you to choose Miller's as your dedicated professional lab?
A. It's easy to be blown away by the impressive line of products and simple solutions Miller's has to offer, but ultimately the deciding factor was the customer experience. The service is unparalleled.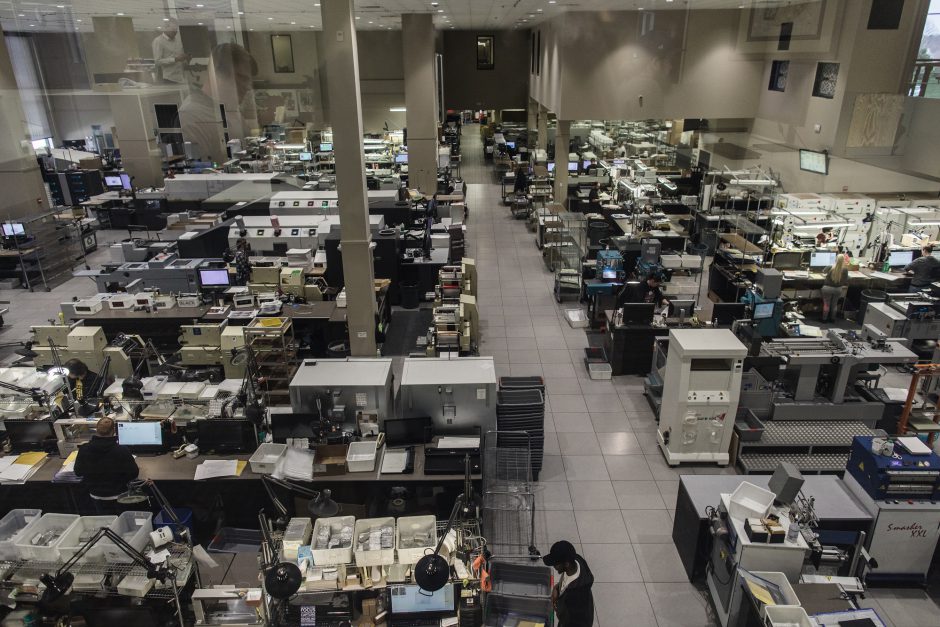 Q: Why was it important for you to see the lab in-person?
A. We are always so wowed by Miller's ability to be rapid fast without sacrificing an ounce of quality, it's pretty unbelievable so we wanted to see it for ourselves! Albums and Wall Art have become a huge part of our client experience with our wedding couples so we were really interested in seeing how the albums are made and how much care goes into the entire process.
Q: While you were here, you were able to see one of your albums get printed and assembled. Was it anything like you had imagined?
A. YES!  We were toured through the entire album production. As silly as it sounds, it felt like we were in Santa's Workshop. We were AMAZED watching each step of the process, especially by how many PEOPLE are actually involved.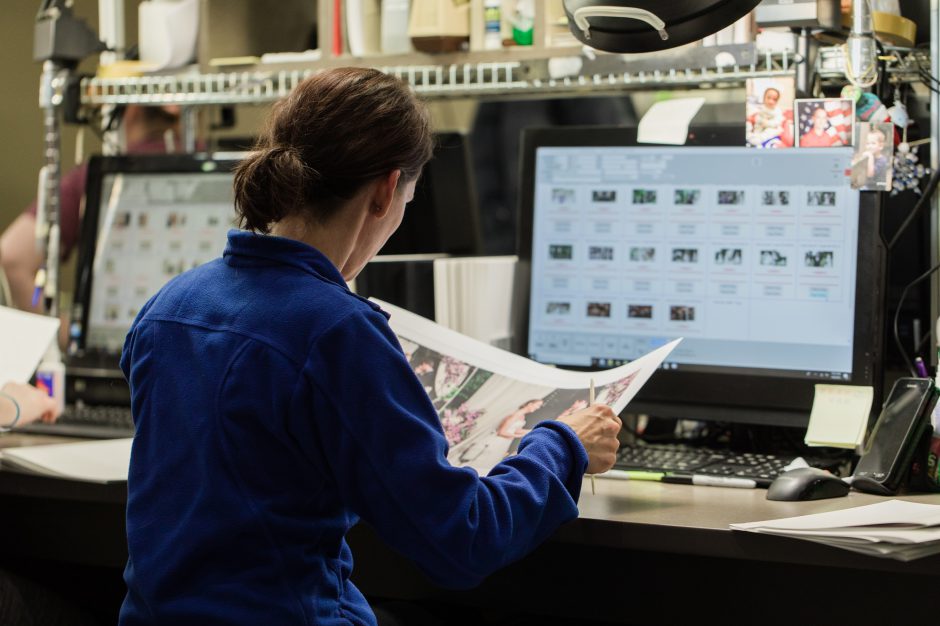 Q: What did you find most interesting about your visit at the lab?
A. Because the album process is so fast, we always envisioned this magical machine that basically took our order and popped out an album. We never realized how many hands (like REAL PEOPLE) are actually involved in the process. It was really cool to see the level of detail that went into each step, all in record speed!
Q: Was there anything that you found especially surprising?
A. Real answer?  We were pretty shocked by how immaculate the production facility is. Everything was so organized and pristine. I guess we assumed it would feel more like a warehouse and less like Willy Wonka's chocolate factory.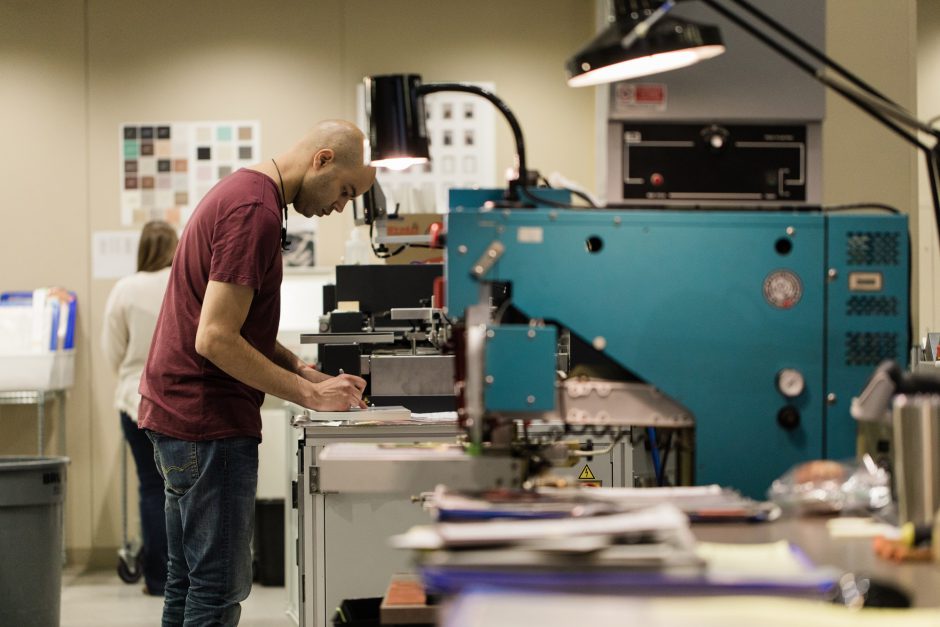 Q: After seeing the lab in person, do you feel more confident about the products you provide to your clients?
A. 100% YES. Seeing the whole production process solidified our decision to never go anywhere else. It's a 'people' company. You can see that the staff truly works from the heart so they can deliver a super high-quality product. There's so much care that goes into each and every step. It made us confident that they'd always have our back.
Q: What was your favorite part of the tour?
A. My favorite part was watching the cover be applied to the album. For some reason, it made the album feel like it had finally come to life. Like the story was ready to be told and it now belonged to the owners (the characters of the storybook). It was honestly kind of emotional.
Dave's favorite part was seeing the inside of the press printer. Watching one little card travel about 20ft, making all these twists & turns, and spit out a perfect card in less than a second… it was wild.
Q: Did you get to see any top secret stuff?
A. YES! We felt like secret agents when the Miller's team brought out a few new products that were still in R&D. It's really amazing how much impact their customers have on helping with decisions regarding new products AND how well they are able to stay ahead of the curve by offering something new and exciting so frequently.
Q: What has been the biggest benefit of working with Miller's?
A. Peace of mind. As business owners, there are so many things we have to worry about and working with Miller's has freed me from having to worry about the quality of the products we deliver to our clients.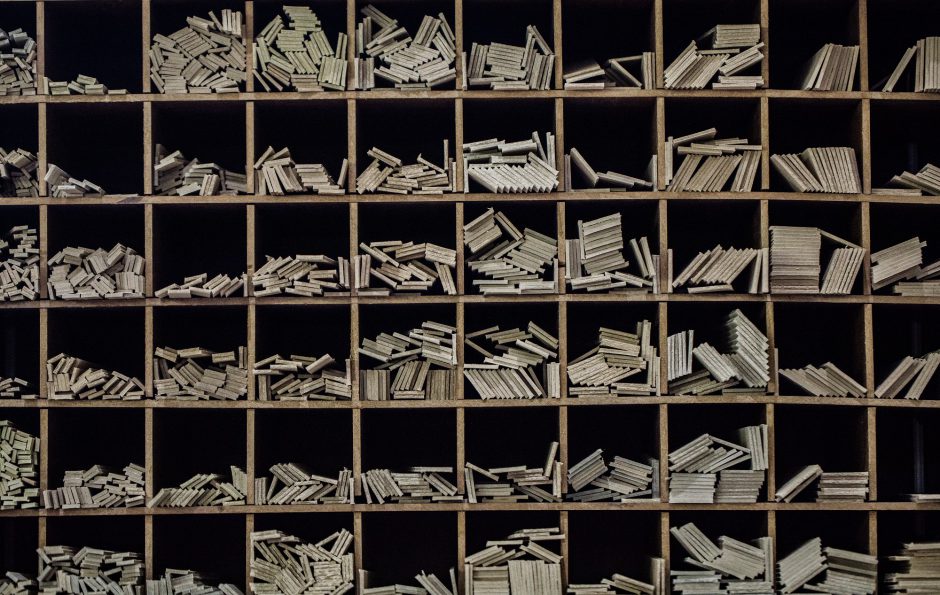 Q: What are some of your favorite products?
A. The new Matte Metals & Matte Acrylics!!! I'm obsessed with how the product takes a modern substrate like metal and acrylic and gives it a classic look with the matte finish. Epic.
Q: Do you have any resources that you'd recommend to someone just getting started with in-person sales?
#1. Just START. There were so many times when I was first starting out that I was too afraid to sell products to my clients. I didn't know what to charge, I didn't know what to offer, I thought my clients would just prefer to print themselves for cheaper, I didn't want to sound super "sales-y", etc. and now I'm kicking myself for all the lost opportunities to grow my business faster.
#2. If you're looking for a little help getting started with IPS, we recommend our course The 6 Day Sales Challenge to start selling gorgeous products to your clients (virtually & in-person), multiply your income and offer a better experience & better end product to your clients!
And lastly – checkout the video we put together from our visit for a behind the scenes look at the album process.
Interested in taking a tour of one of our facilities? Drop us an email (info@millerslab.com) or give us a call (800.835.0603) to setup a tour of our lab in Columbia, MO or Pittsburg, KS.
For more from The Harris Co. – find them on Instagram, Facebook and their website. And if you're interested in their education, follow Makayla on Instagram and check out her website.
Tags: Featured