What happens in Vegas does not always stay in Vegas, as we are bringing back loads of excitement from WPPI. Did you get to make it by our booth? If so, we want to say thank you. Photographers like you help make these shows a success. If you did not get the chance to attend the show, or perhaps you did but missed something, here's a little recap…
Our new Miller's Signature Albums were definitely the big buzz around our booth, especially the 40% off sample special running through April 11! Attendees loved the overwhelming simplicity, including the ordering interface, pricing structure and selection of features, as the papers and most covers offered for the albums are included in the price. Other exciting options include:
Photographic paper AND Classic Felt press papers available in up to 100 sides.
Standard Leather, Custom Image, Acrylic and Printed Metal covers with a one-piece design.
Debossing and Foil Stamping available on Standard Leather covers.
Amazing 2-3 day turnaround time.
Free templates through Designer Plus Albums.
What a hit your next high-end album will be, one with thick pages made from Classic Felt press paper, wrapped in a custom Satin cover and shipped to you within 2-3 days. The Miller's Signature Album is a simple choice that tops the rest.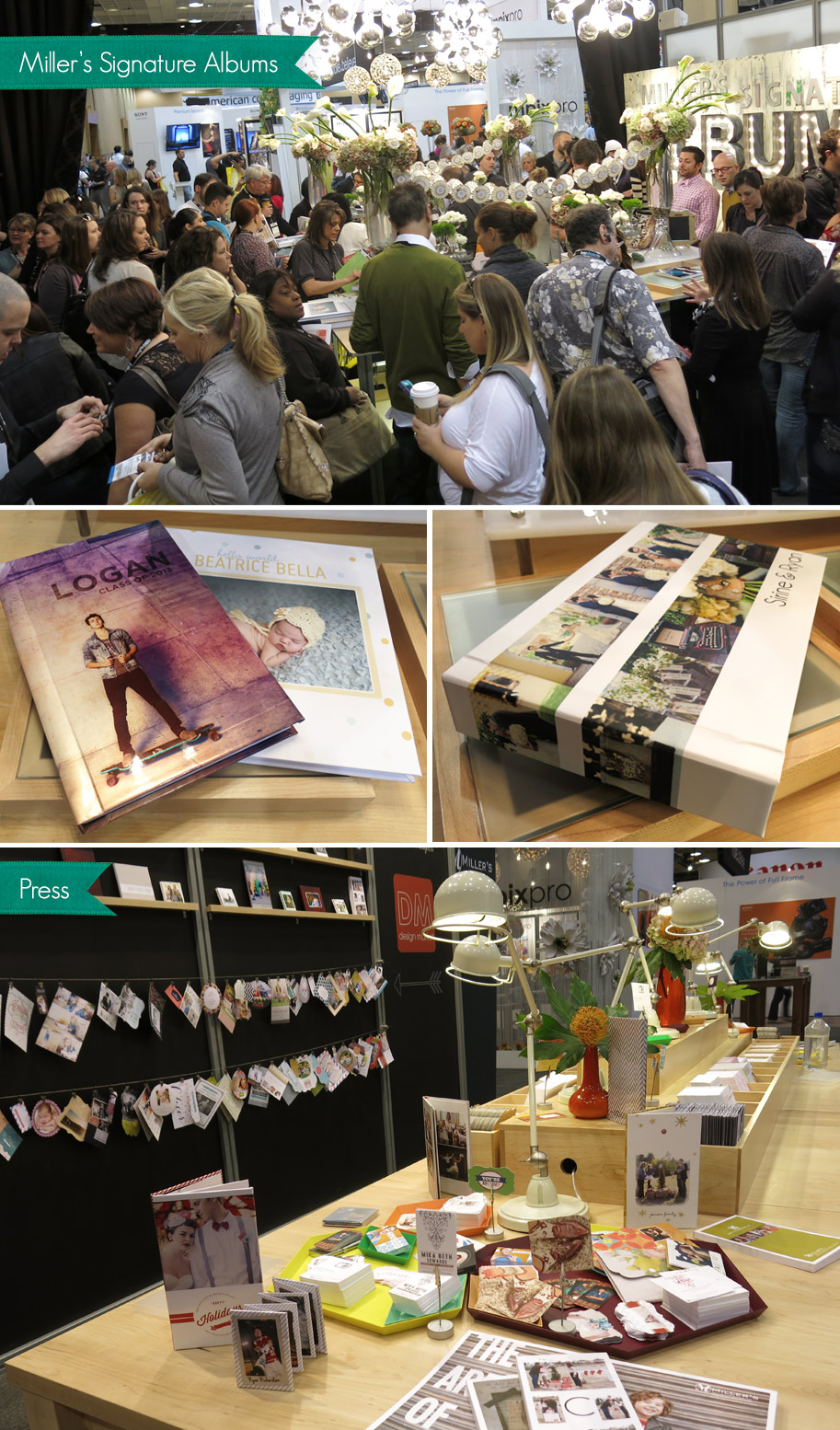 Another big hit was our Design Market wall and press card table, both featuring tons of Design Market templates. Booth-goers fell in love with our new-ish Tear-Off Notepads and Luxe DVD Cases, also on the press side.
We introduced our new Vivid Metals and Luxe Vivid Metals coming soon. These gorgeous prints bring a new definition and clarity to your beautiful images and offer another hip, edgy fine art option.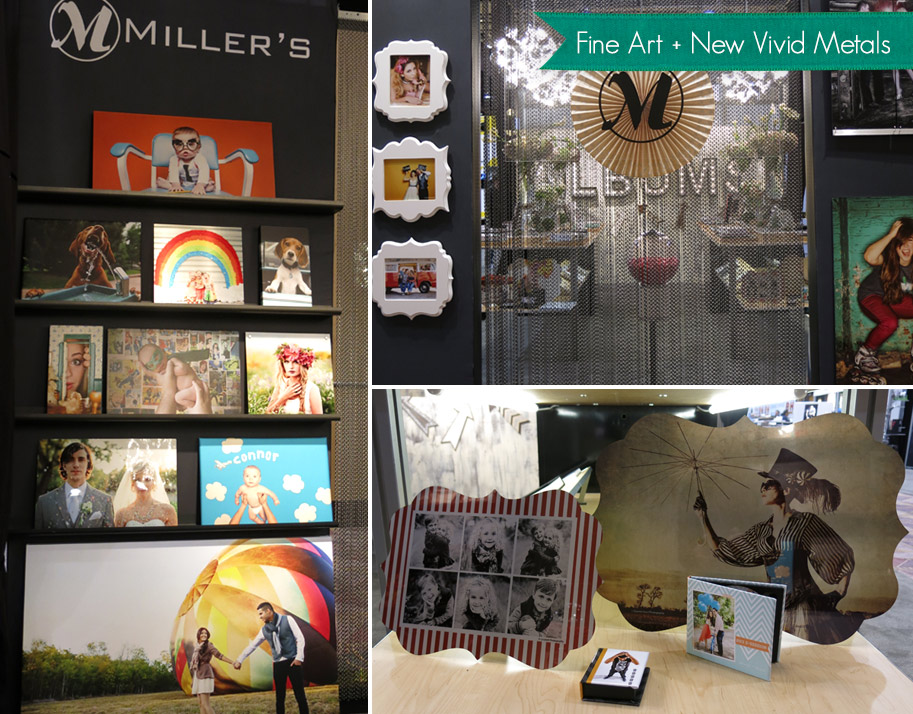 And we cannot write a wrap-up without mentioning our amazing speakers! Each day of the event we hosted talented speakers to share their expert knowledge on a number of enlightening topics.
The thing we love most about any show is getting to meet photographers face to face, to learn about their changing needs and to share our excitement for what we do through personal and product interaction. We hope to see you at one of our many conventions this year!
Don't yet have an account with Miller's? Sign up now and receive four free 8×10 prints! And stay connected with us on Facebook and Twitter for more new product and promotion updates in 2013.