How would you like turn-key marketing materials containing all the information you need, minus the pricing, to help promote your studio offerings? Your wish is our command. We're excited to introduce new product catalogs, just perfect to use as sales tools, now available on the Miller's site. What's so great about them?
Each catalog is specifically targeted for either the wedding market or senior market and contains products tailored to those specific clients, making it easier than ever to show a product's uses.
To avoid overwhelming your clients, the catalogs give just enough product information to help them make informed decisions about what to order.
Product pricing is omitted so you can show your own custom price list.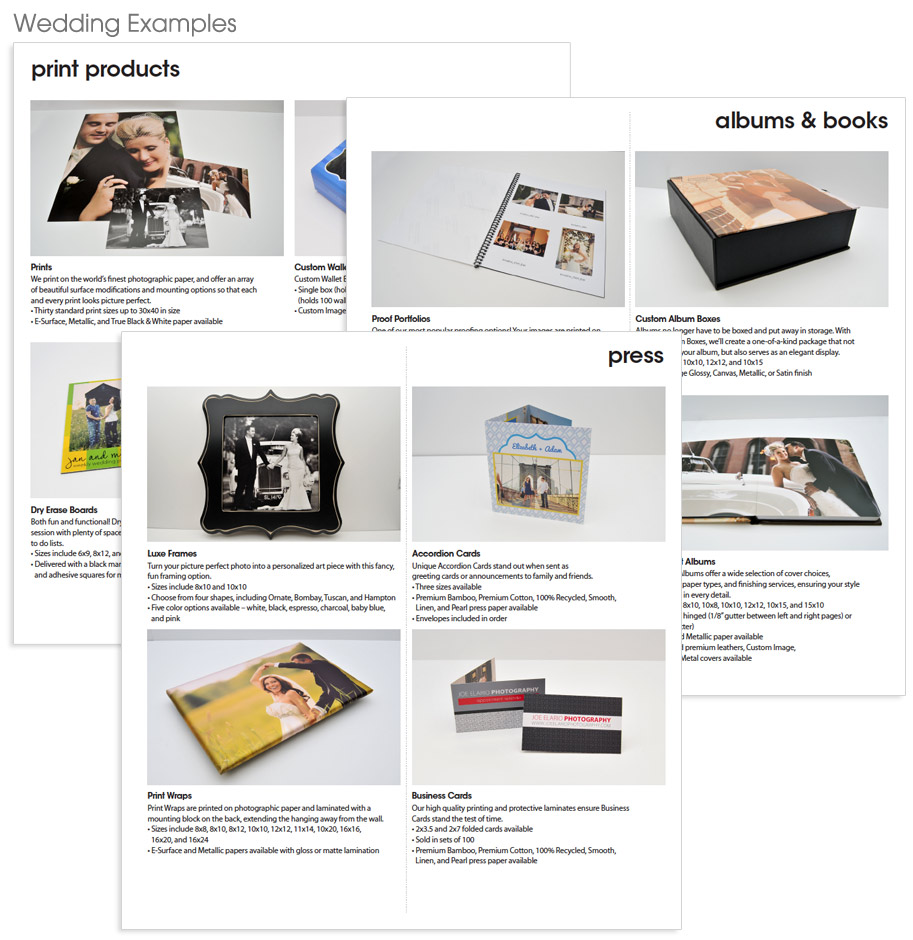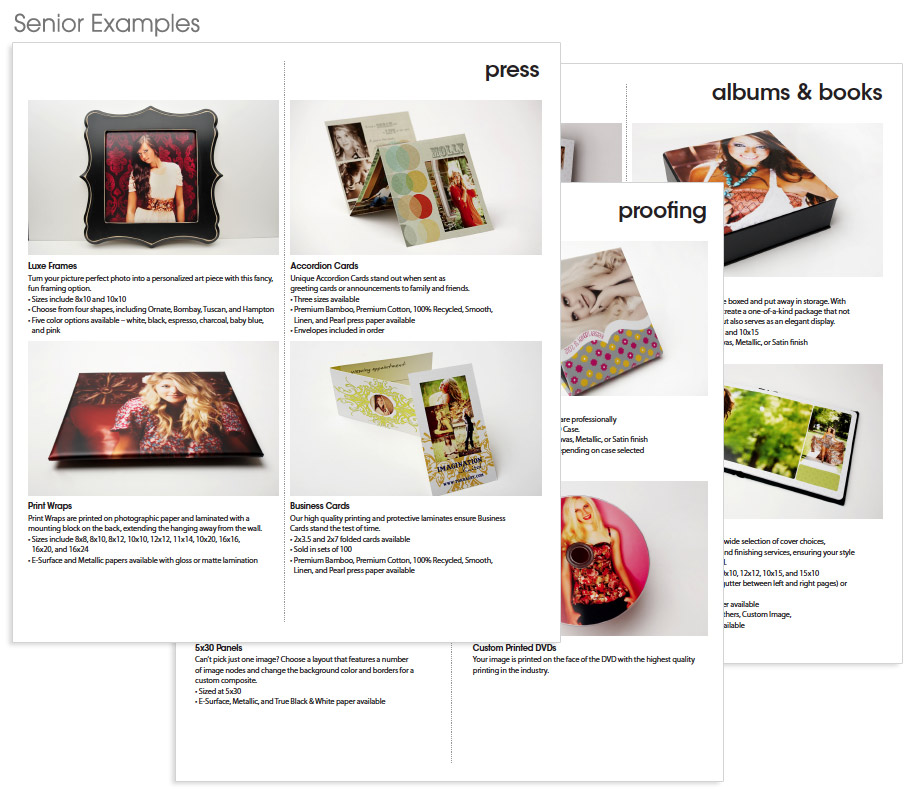 To give you flexibility in how you present your products to clients, the Wedding & Senior catalogs are offered in three different ways:
Log into the Miller's site and visit the Studio Marketing section for access to a free PDF of the complete catalog.
Download images and text separately to create your own custom book, displaying only the products you offer in your studio.
Want a hard copy instead?  No problem.  Go to Billable Supplies to order a soft cover catalog for only $10. It's printed in-house and shipped promptly to you.
We'll soon be adding a Family catalog as well for our children and family shooters. Stay tuned for that upcoming release.
Your studio is busy. Your life is hectic. Lean on Miller's to help provide support materials to make your life easier and help you sell more. Visit the website to check out your new studio tools now.