"How do you pack for a destination wedding?" is one of the most frequently asked questions of Florida-based destination wedding photographer Sara Kauss. In this article, Sara shares her tips to get you prepared for and keep you organized during these shoots.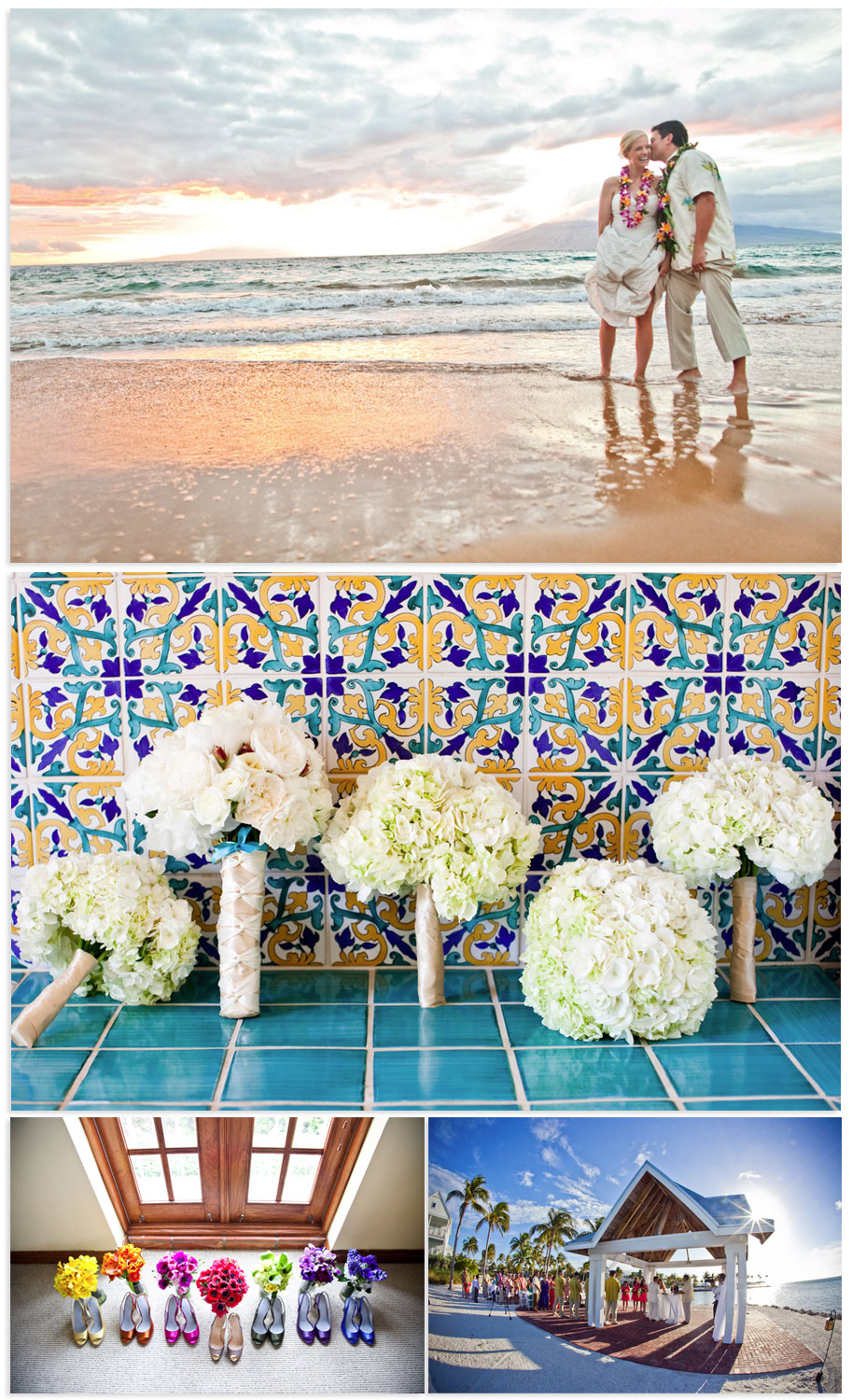 Being prepared is the most important thing. When you're on location in Fiji, the likelihood of finding a B&H Photo on the corner of two islands surrounded by crystal clear waters may prove to be quite a challenge!
I would arrive at least 24 hours before the event. Expedited shipping may be possible, but very, very expensive. So again, be prepared!
What You'll Need
You need to travel light, but at the same time be prepared. Here's what's in my bag when I travel for weddings, engagement sessions or corporate work:
A good telephoto lens and back-up lens – for instance, 70-200 mm f2.8 and back-up 70-300mm f4-5.6.
A good wide angle lens and back-up lens – for instance, i.e. 24 mm f1.4 and back up 24-105 mm f4.
Your favorite lens – mine is a 50mm 1.2 but yours may be the 35mm 1.4 or 85mm 1.2.
Think Tank Airport International V2 – it fits in all overhead plane compartments and locks your equipment very nicely when traveling.
Shoot Sac – a fabulous must-have bag for traveling photographers, folds up nicely in your luggage.
Two (or three if your suitcase allows) camera bodies.
Four charged camera batteries – and don't forget the chargers.
Universal power adapter.
Two flashes with back-up batteries.
Ten 8-gig CF cards – you'll probably want to shoot other things besides the wedding while you're there. Bring enough cards so you don't have to delete them on location.
Small tripod with flash mounting brackets.
Card Reader.
Laptop and External HD.
Cliff Bars! You never know what type of food you can expect.
Last tip, use Miller's Storefront Powered by Zenfolio to back up medium jpeg files while you're away. The client doesn't need to see the un-edited jpegs, but if you can find a hotspot while you're traveling and upload the jpegs, you'll have those as another backup in case something happens to your computer or cards.
Tags: Speaker Team, tips, Weddings