A New Year offers the perfect opportunity to revamp the look and feel of your marketing materials – enter Design Market. We have dozens of stylish templates for all kinds of stellar sales tools to help you grow in 2013. Are you doing a happy dance yet?
Check out the following products to up the ante in your marketing game:
Luxe DVD Cases – A cost effective way to deliver your images with professionalism, Luxe DVD Cases are sold in sets of two with the option to upload two separate designs per order.
Custom Printed DVD – The perfect complement to the Luxe DVD Cases, our Custom Printed DVD comes printed with your image directly on the cover of the DVD.
Tear-Off Notepad – Customize the cover, and even inside pages, of the Tear-Off Notepad with your logo and best imagery for a fun way to keep your studio top-of-mind.
Business Cards – Choose from the Standard Business Card or repurpose a 3×3 Luxe Card for endless possibilities to create a truly unique calling card that leaves a lasting impression.
Stickers – Perfect for studio mailers and packaging, design Stickers and Luxe Stickers with your logo and essential information to make a big statement at first glance.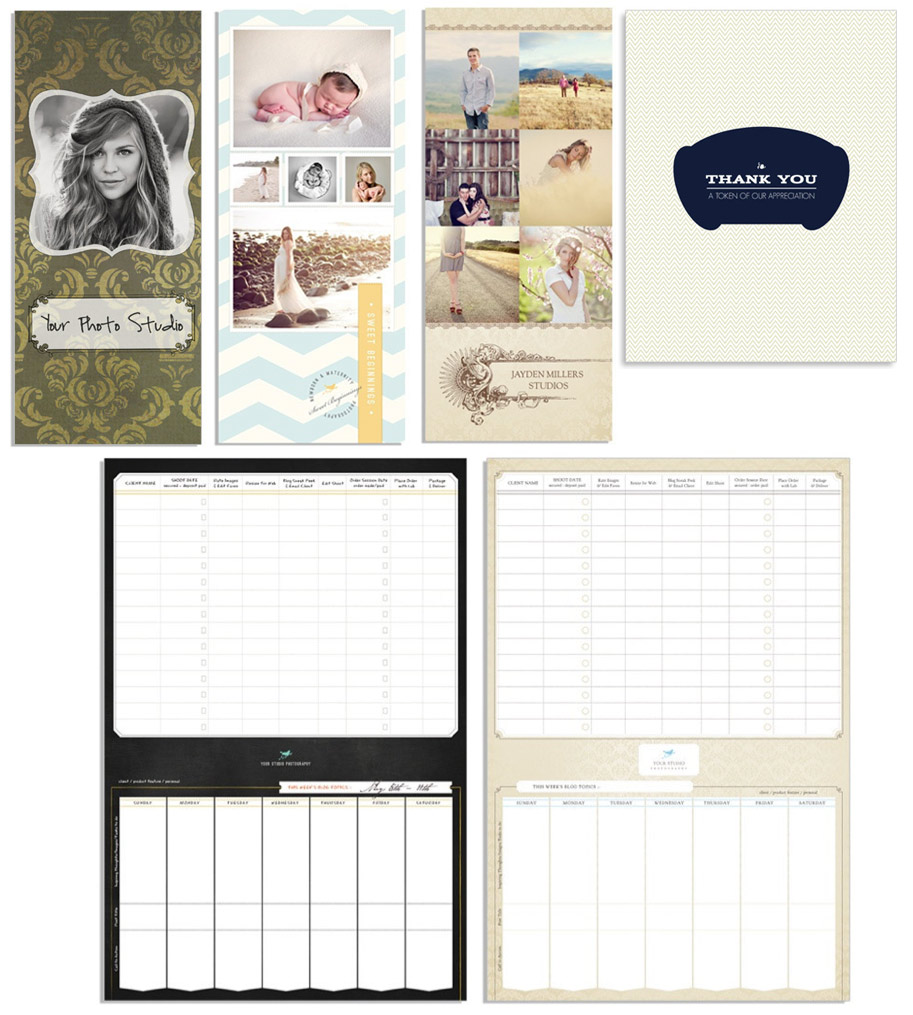 Cards – With Flat, Folded, Luxe and Folded Luxe from which to choose, there are oh-so-many options to create a stylish thank you card, referral card and more.
Dry Erase Boards – Keep your marketing effort organized and on track with a versatile Dry Erase Board designed as a workflow calendar.
Sell Sheets – An ideal promo piece or price list, the Tri-Fold Sell Sheet gives you an affordable way to see sales soar.
Design Market marketing templates help you increase business with a polished, focused marketing effort all while saving a boat load of time. And we're not talking about a little fishing boat full of time; we're talking about a huge yacht full of time! So get moving on the path of even more greatness with sales tools from Design Market.