It's never been easier to offer fun and festive holiday cards to clients this holiday season.  Whether you're a Photoshop whiz or are looking for something quick and effortless, at Miller's, you have access to beautiful designs in two simple ways.
#1 – Miller's Design Market
If you're looking for stylish Photoshop designs that can be fully-customized, Design Market is the place for you.  Browse our 2012 Holiday Collection and add your favorites to the cart.  Once you've purchased the designs, you'll be sent an email to download Photoshop files of the holiday cards you selected.  Open the files in Photoshop, then edit text, change up the colors, even move some of the elements – you have full control to make Design Market cards your own.  Here are just a few of our favorite holiday designs in the Design Market: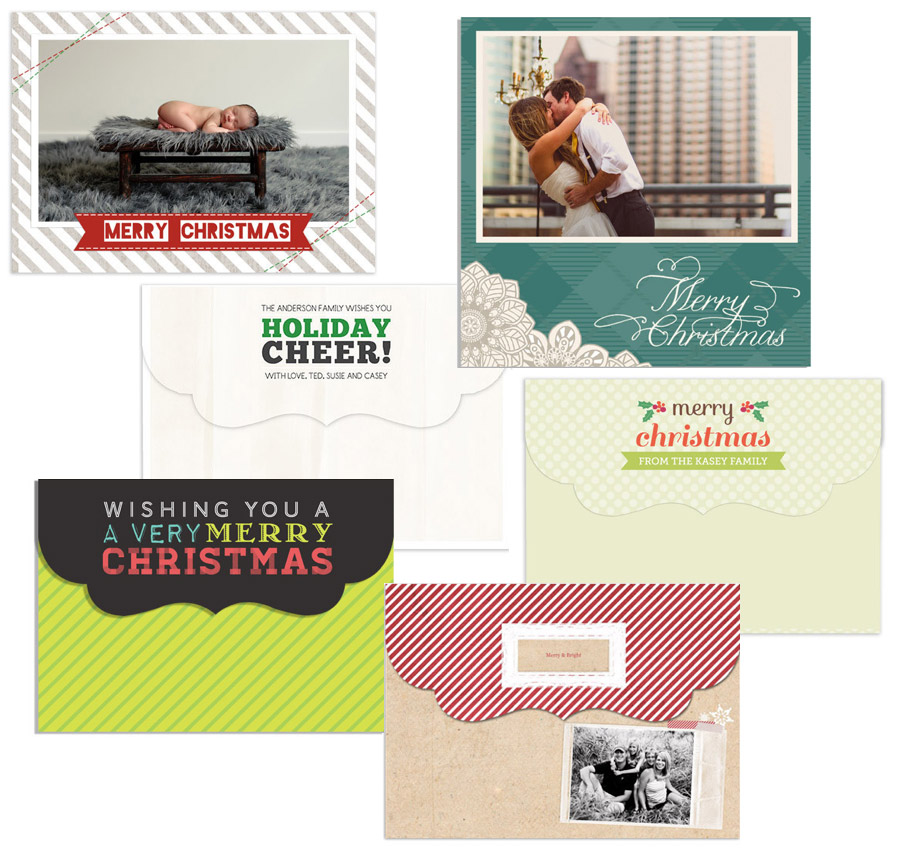 #2 – Miller's Designer PLUS
If you're looking for a quick solution to your holiday card needs, check out Designer PLUS.  Designer PLUS is our new Mac & PC compatible press ordering tool that just so happens to double as a comprehensive design program.  We offer FREE templates for press cards, making it simple to drag and drop your images into finished, holiday-inspired designs.  See a sampling of our FREE holiday designs in Designer PLUS below.  Or to preview the full catalog of templates we offer in Designer PLUS, download our holiday card PDF here.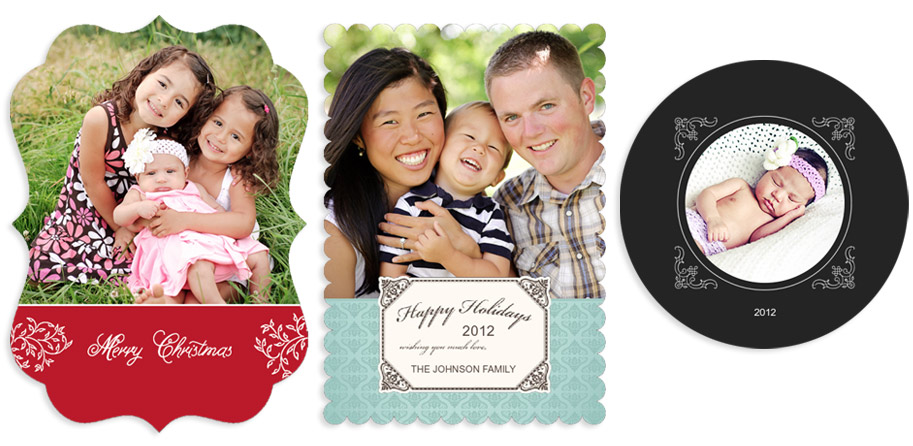 Read a recent blog post about our new Designer PLUS to find out more about all the fantastic features it has to offer.