They're here, they're here! The wait is over, as the 5×7 Luxe Frame is now available and ready to join your studio line-up. Offered in our popular ornate shape, the 5×7 size will come in the same five gorgeous colors as their larger counterparts: black, espresso, white, baby blue and pink.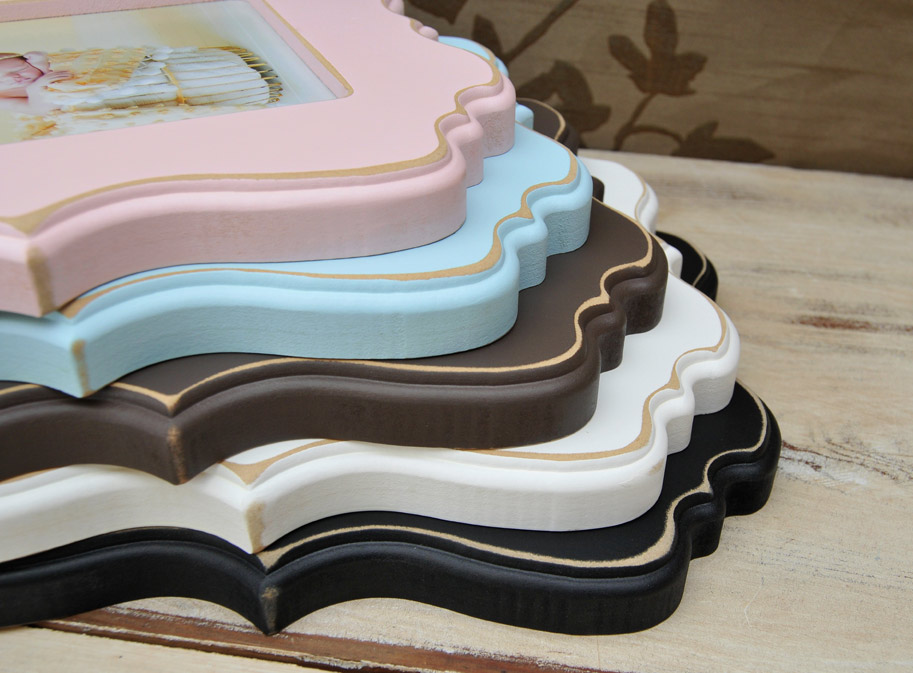 What else is so great about this little work of art? You get the frame, mounting and finish all for about $39, making this a versatile and affordable framing option. Product details include:
Choose from E-surface, Metallic or True Black & White paper
Vertical or horizontal orientation after easy-to-assemble wooden pegs are inserted to either bottom or side circular notches
Lustre Coating added to print for protection (glass not available with Luxe Frames)
As fresh new décor for your studio or as the hot new item in your product offerings, the new 5×7 Luxe Frame makes a great addition. Visit the website to get your hands on one now.