Welcome to Miller's new blog! We first started blogging here at Miller's in July of 2007. While our old blog served its purpose over the last four years, we wanted a new layout that would be easy, fun, and interactive when searching for relevant content for your studio. Here's a quick recap of what you'll find when checking out Miller's new blog:
Browse the grid.
Blog posts will now display in a grid format so you can quickly skim through our latest posts.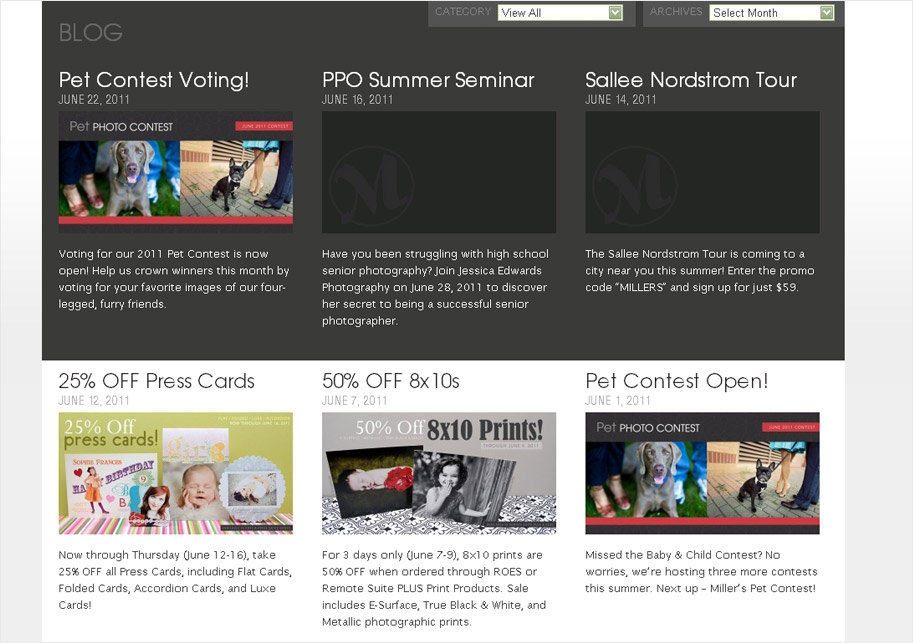 Simple searching.
If looking for posts about new products, promotions, or from a specific time period, use our pull-down menus at the top to find exactly what you're looking for.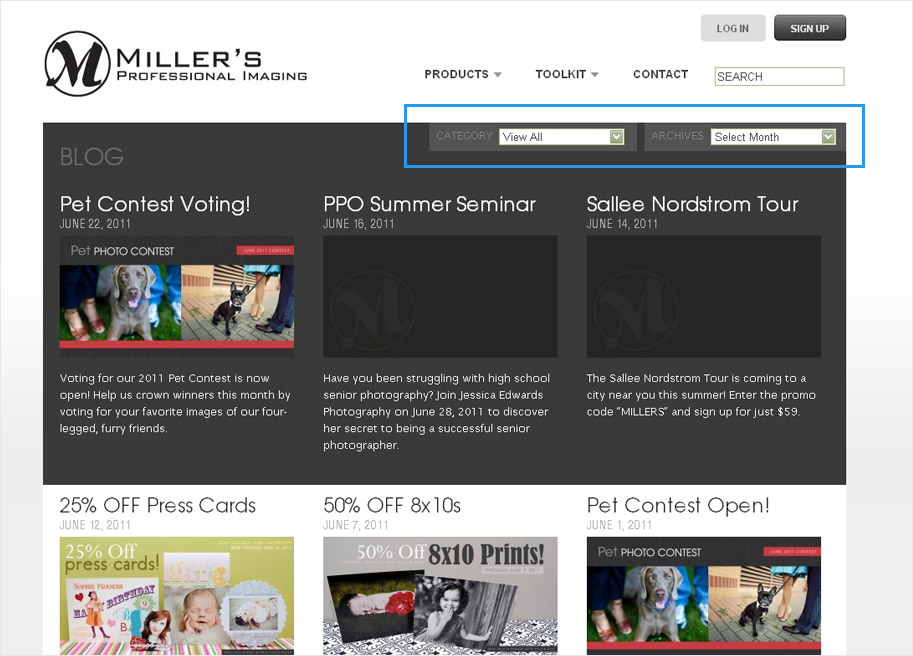 Easy reading.
Once you've clicked on a post, read it and quickly move to the next by clicking on our previous and next post buttons at the bottom.  Or go back to the blog home to see all posts.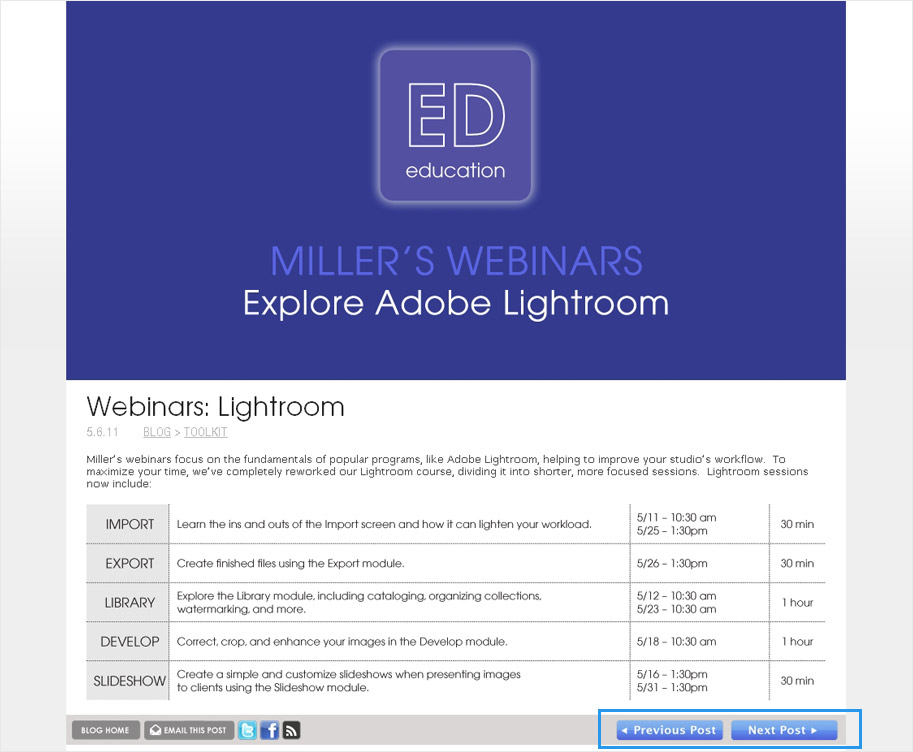 Share it.
Like what you see?  Share it on Facebook and Twitter, or email it to fellow photographers.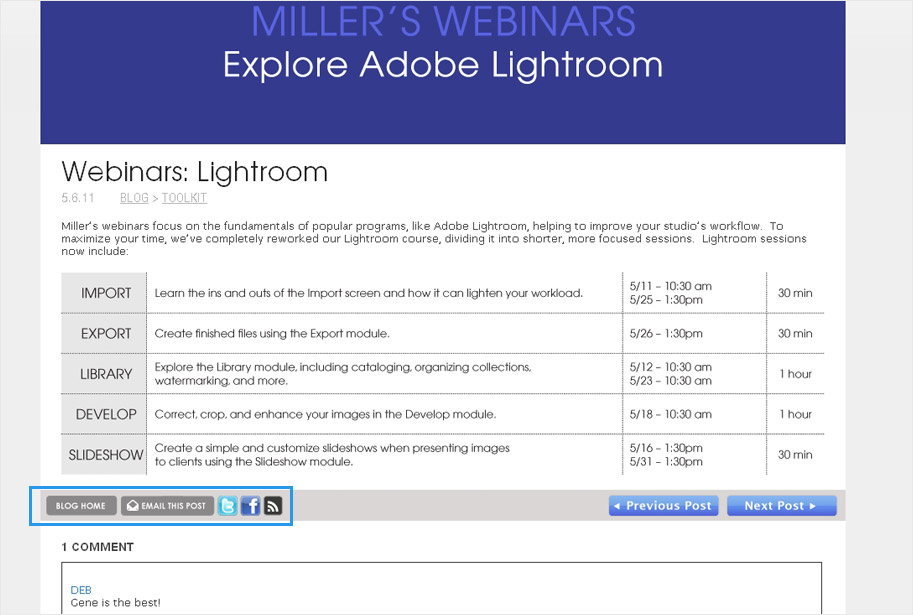 We hope you're as happy with the new layout as we are – enjoy!