We had a blast in New Orleans for Imaging USA 2012. What about you? If you did make it by our booth we want to say thank you. You made our first big convention of the season a great success. We value the chance to meet our customers in person and to get your feedback on how we're doing as your partner in printing.
Our Signature Letterpress and Luxe Frames, the newest product offerings from Miller's, made a BIG splash at the show and were both well received. As much fun as it was to interact with all the new products in person, we also realize there was a lot to see and learn. So here's a recap of the three day event.
The inside was beautifully adorned with gorgeous flowers, including a twig wall, and all of our fabulous products ready for attendees to see and touch.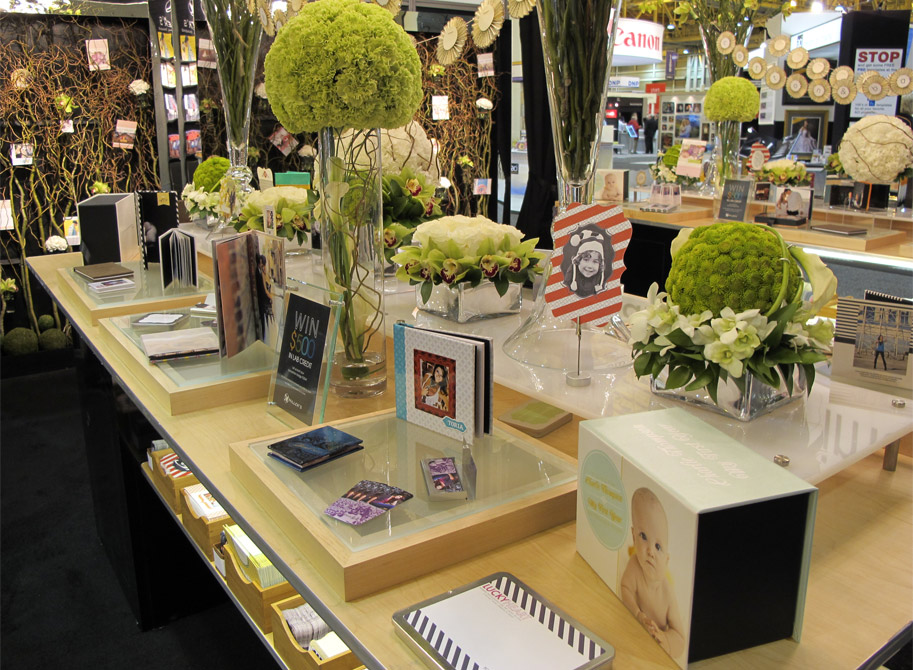 Guests got up close and personal with their favorite products and also those they may have never actually handled before. Seen below (in front) is an Accordion Book, an Accordion Mini and our Custom DVD Case.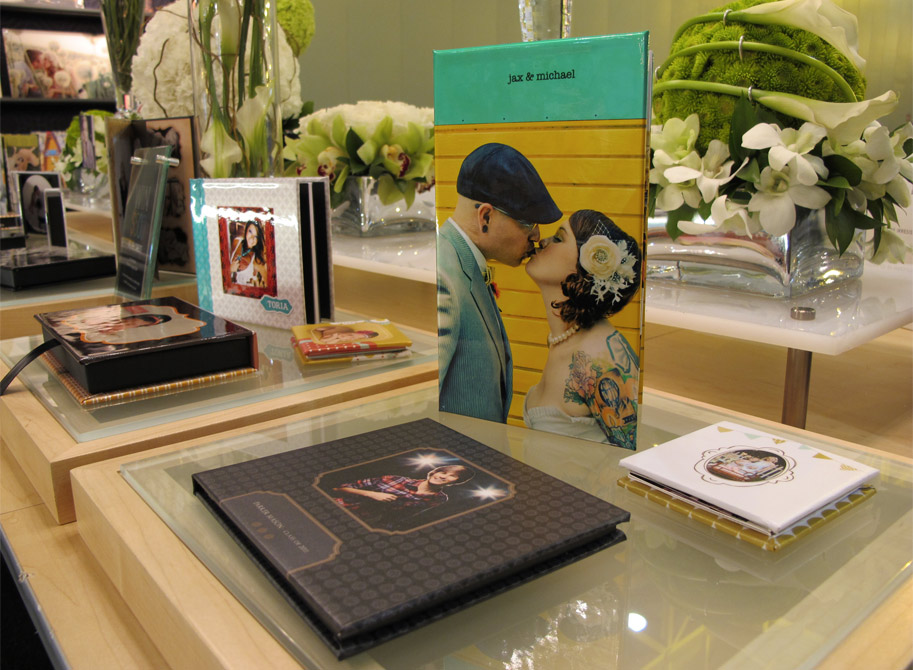 Our Custom Proof Box, pictured below, was a huge hit at the show. I guess it helps when you have a super cute baby featured on the cover. Just look at those cheeks! Also pictured here, our LayFlat Album and Accordion Mini.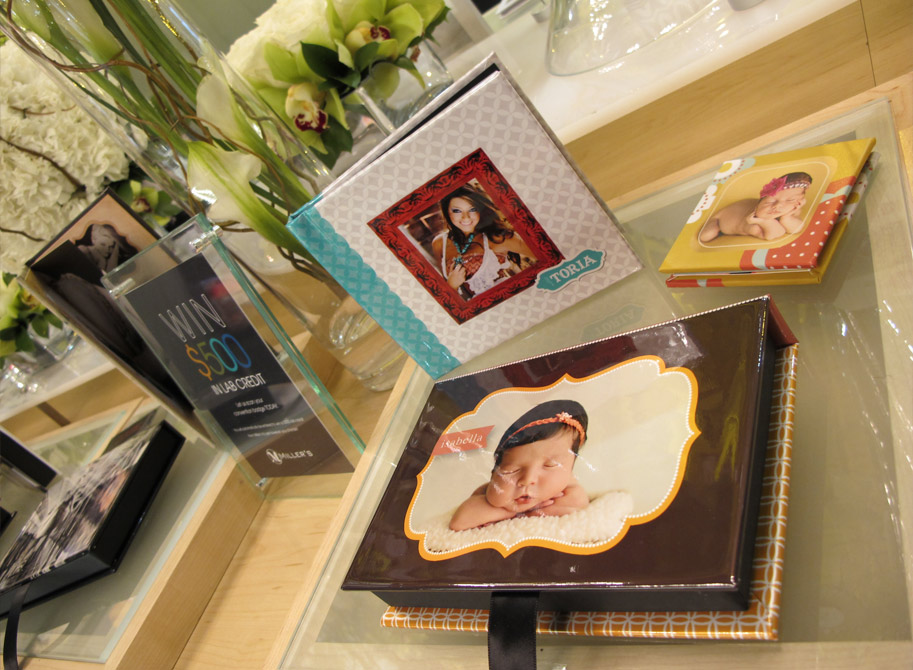 Now you get a peek at the Art Walls in back and more fantastic products, including a Flat Luxe Card and Stickers, pictured front and center.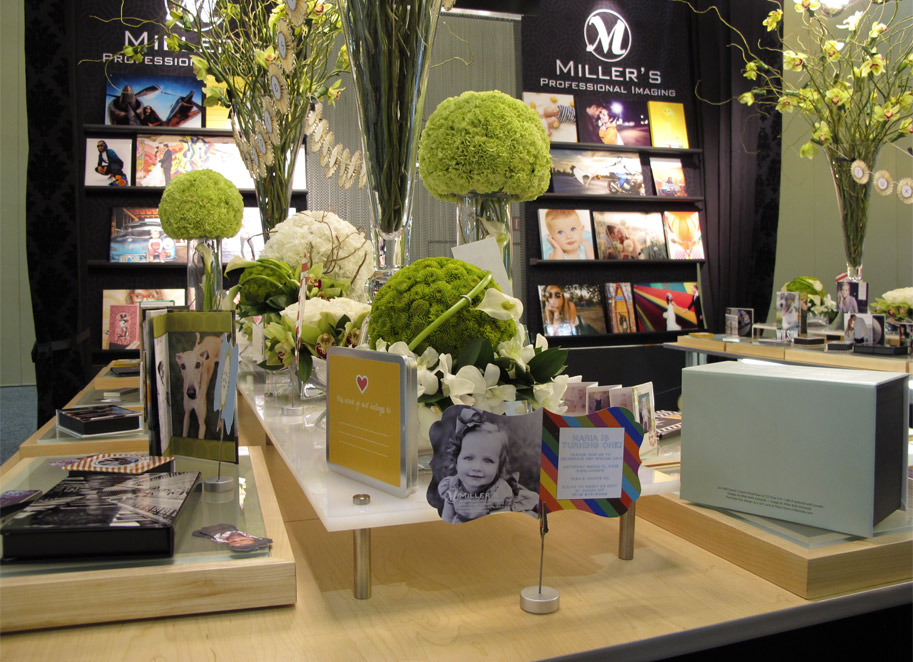 On the left, one side of our Art Wall featuring fine art products, including Gallery Wraps, Print Wraps, Fine Art Metals and Fine Art Acrylics. On the right side, our Luxe Frames shine. Seen here all in white, guests could see the additional colors currently offered, including epsresso, baby blue, pink and black. The gumballs: free for all photo-lovers.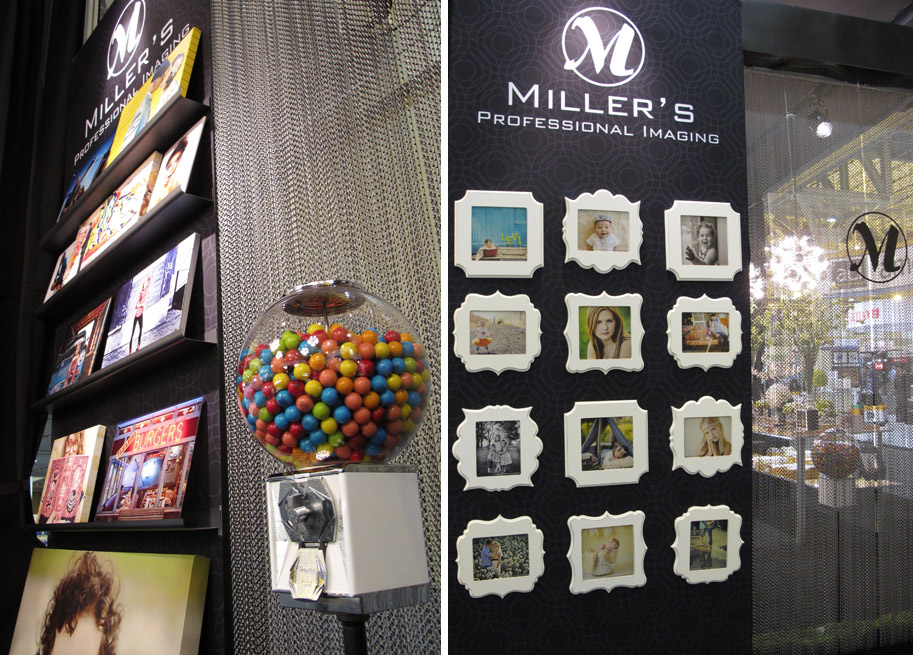 The back side of the booth featured our lovely albums in all shapes and sizes. On the inside of the booth, visitors were formally introduced to Signature Letterpress, as well as the luxurious texture of the new Premium Cotton Paper on which it's printed. This ultimate high-end press card features eight embossed designs in a number of colors, all available for sampling in our booth.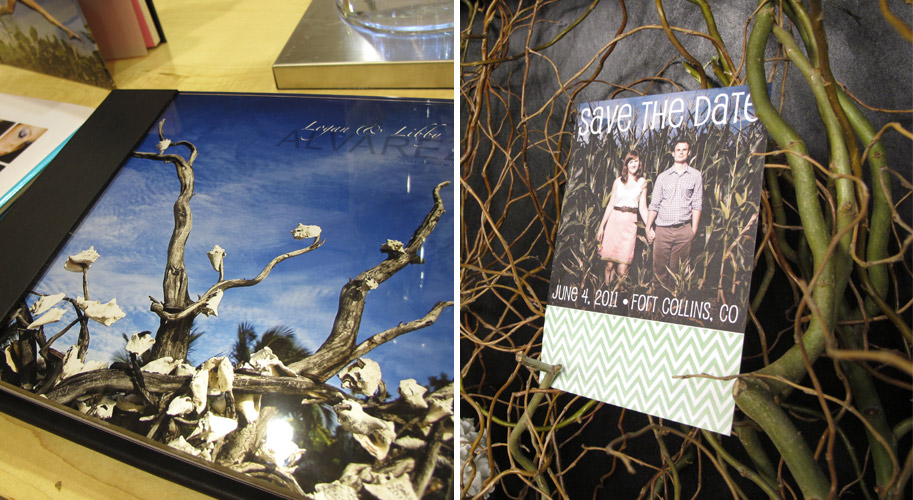 Last but not least, members of our fantastic speaker team took the stage each day to share their knowledge and expertise on a variety of topics.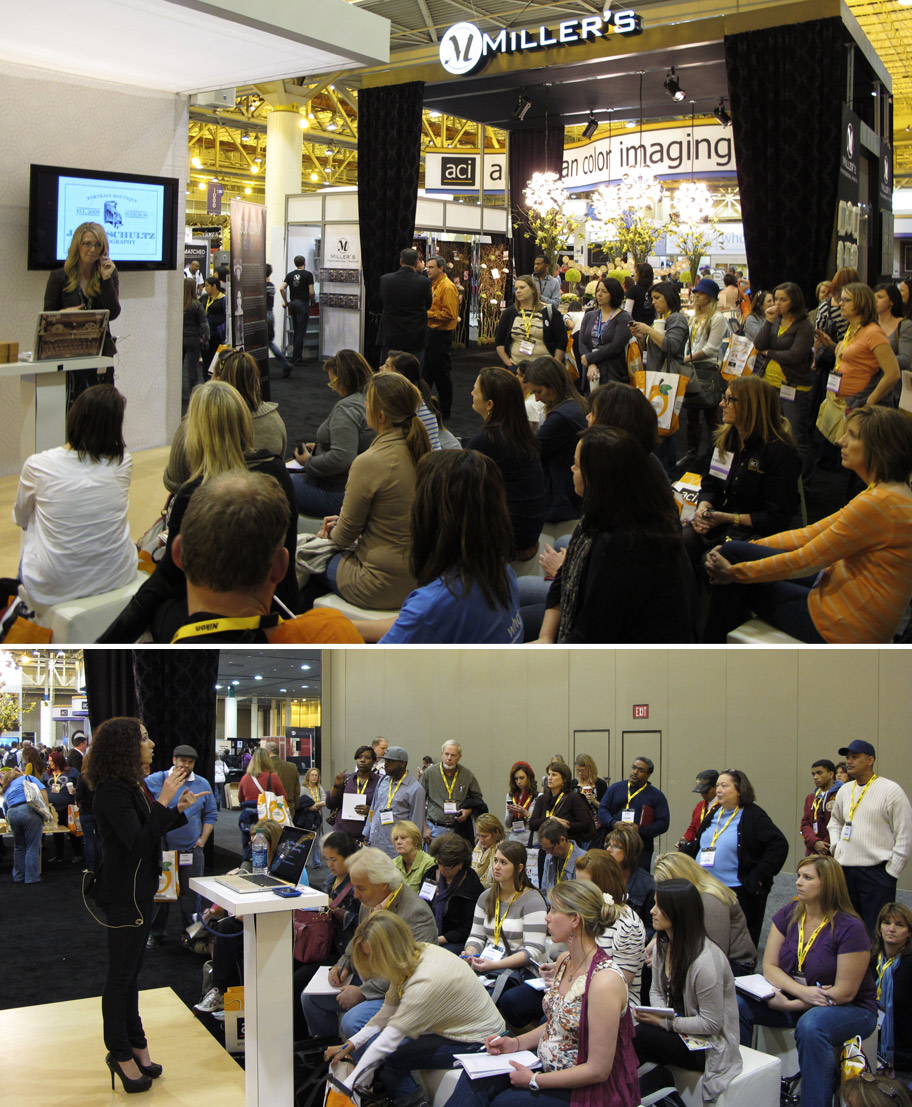 Don't yet have an account with Miller's? Sign up now and receive four free 8×10 prints! And stay connected with us on Facebook and Twitter for more new product and promotion updates in 2012.
Be on the lookout for information about WPPI 2012 in Vegas!