The beginning of a New Year can be a great opportunity to sit down and evaluate goals. Where would you like your studio to be in the next year? Let Miller's be your partner in marketing with a number of products to help you achieve those goals and make your business more successful.
Take some time to look at what your arsenal may be missing and restock on marketing essentials that will set your studio apart:
Standard Business Cards – a classic way to get the essential facts about you and your business out there but with the quality and class of a Miller's product.
Business Luxe Cards – a truly unique calling card sure to leave a lasting impression.
Folded Luxe Cards – use as gift certificates, studio mailers and more to have your clients saying, "I want one of those!" for their own holiday cards, invitations and announcements.
Signature Letterpress Cards – for very special thank you cards or gift certificates and unlike anything else on the market
Flat Cards – design for price menus, referral cards and thank you cards for consistent branding.
Sell Sheets – perfect as a promo piece or a price list; tri-fold and mail or leave flat to hand out, Sell Sheet are a versatile and affordable way to sell more.
Stickers – a great way to brand your studio, Stickers are ideal for studio mailers and packaging.
Luxe Stickers – make a big statement with our versatile Luxe Stickers, also perfect for studio mailers and packaging.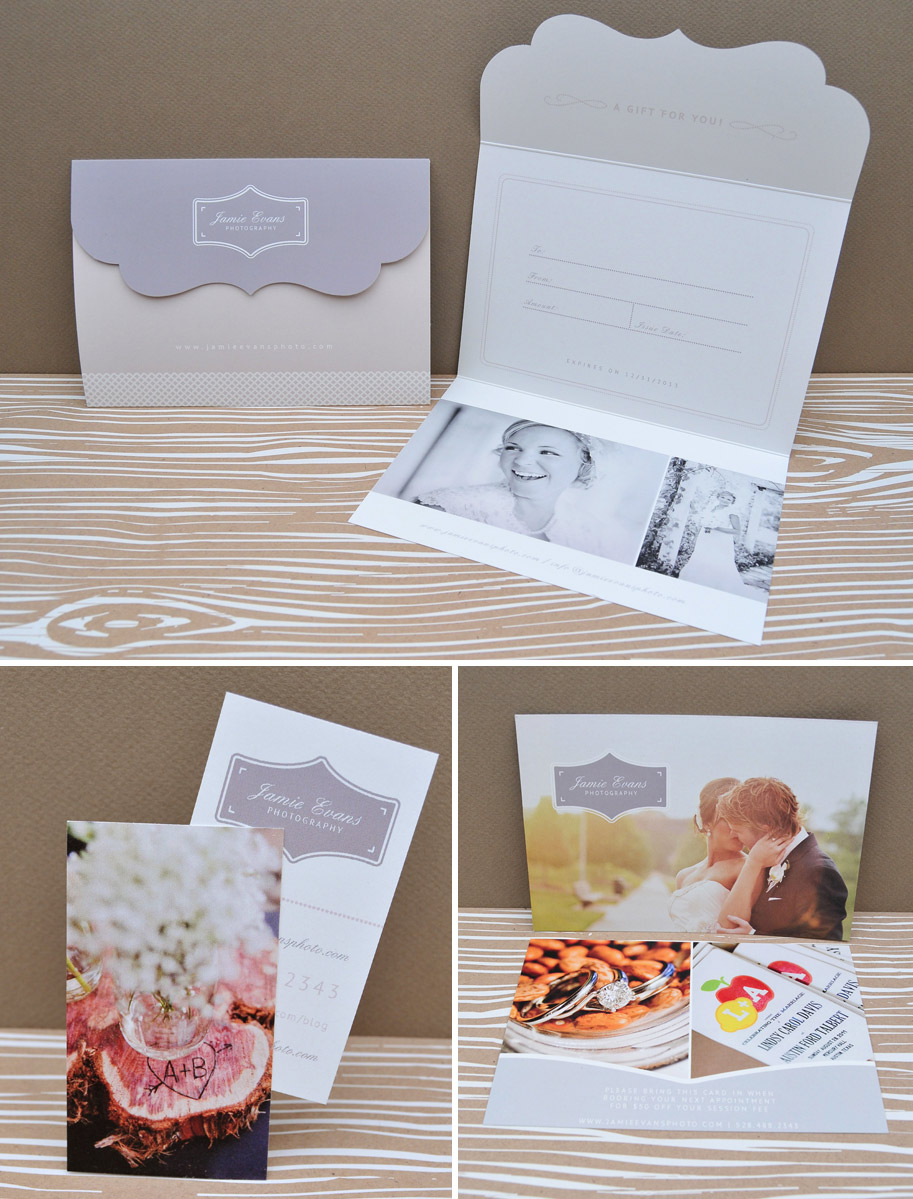 And don't forget about exclusive templates from our hot designers on Miller's Design Market to lighten your workload and get you back behind the camera, including the bundle you see pictured above. Visit our website to take your studio to the next level with marketing support materials from Miller's.