We are excited to bring a talented speaker team to Imaging USA in 2012. Scott Westover, a Nevada based sports photographer, joins us in New Orleans to share his expertise and experiences.
Session Information
Sunday, January 15 at 2:15 pm – Left Brain vs. Right Brain in Sports Photography
Scott discusses the business aspects that most photographers overlook, in addition to providing insight on how to best set up a sports photo shoot. His experience as a CPA prior to owning his business provides him with a unique combination of skills and experiences that combine both the left and right brain.
Now let's get to know a little more about Scott before your big date in New Orleans!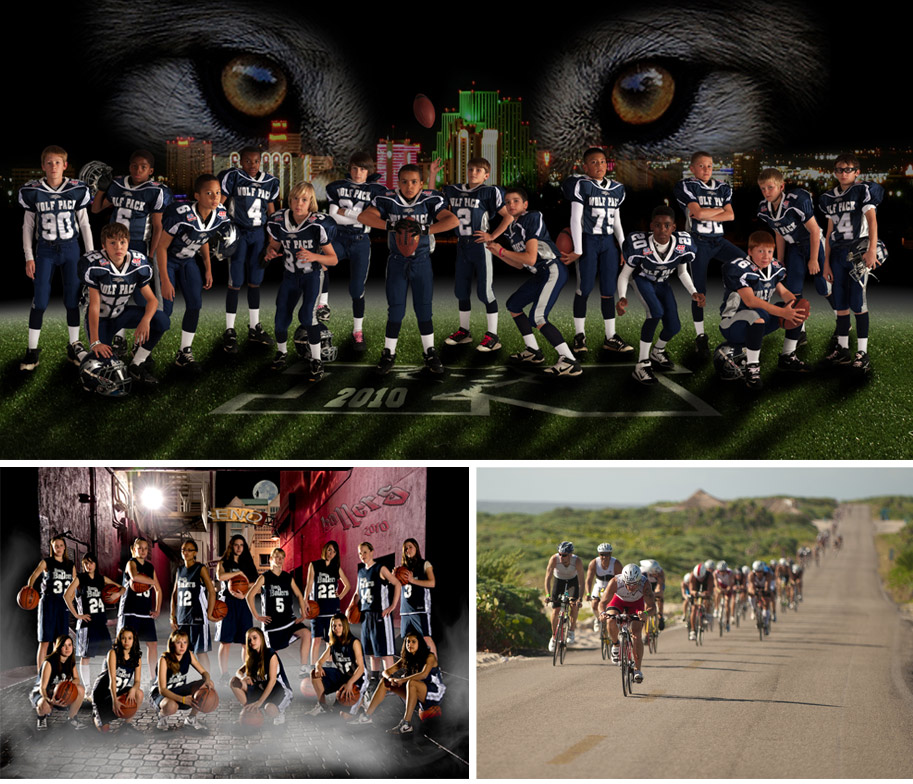 Tell me a little bit about yourself.
I own a sports photography company specializing in youth sports portraits. Prior to starting my photography business, I was a CPA for 5 years. With my business knowledge and passion for photography I was able to grow my business to the largest sports photography company in Northern Nevada within 5 years.
Personally, I have a wonderful wife, who is a CPA herself, and two young kids, a son of 7 and a daughter who just turned 5. As a family we enjoy outdoor recreation, traveling, and just hanging out together. My wife and I were avid mountaineers prior to having our children, which definitely put an end to any big ambitions, but I still try to get out and climb ice and rock as often as possible. Although the business takes up a fair amount of time, we definitely take time to travel and expose our kids to as much as possible.
What's your favorite Miller's or MpixPro product?
Although I don't use it very often (if at all, lately) my favorite product is the Fine Art Metal Print. In the Sports & Events division, which I use about 99% of the time, I really like the new custom templates you have for Trader Cards and Magazine Covers.
What do you love most about being a photographer?
What I like most is both a blessing and a curse, but in my field of photography I am extremely busy from March through May and from August through October; however, outside of those crazy busy months, I am afforded the ability to take a lot of time away and get out and play.
Do you have a favorite memory involving photography?
I guess my favorite memory would be being hired by a local triathlete to travel to Cozumel Mexico with him to document his Ironman competition. Not only was the travel there for a job nice, but while on the course I was able to secure a ride on the back of the media motorcycle and follow the athletes around as they circled the island on their bikes.
If you had to pick one New Year's resolution, what would it be?
I don't necessarily make resolutions, but if I had to it would probably be to try and let some of the petty things go and not let them bother me. Being a former CPA, I get really caught up in the details and I let them bring me down sometimes. If I could learn to let go a little more, I could use that additional time for more important details.
Find out more about Scott on his website.