Tracy Sweeney, owner/photographer of Elan Studio in Bristol, Rhode Island and author of Kids: Photos to Brighten Your Day, is an international award winning child, family and commercial photographer whose work has been featured on the Hallmark Channel, The UK Daily News, People.Com, Today.Com (Today Show) and in Click Magazine, Rangefinder Magazine, Professional Photographer, Digital SLR Photography Magazine, Digital Photographer Magazine and signage and packaging at Babies R' Us, Buy Buy Baby and Target Stores.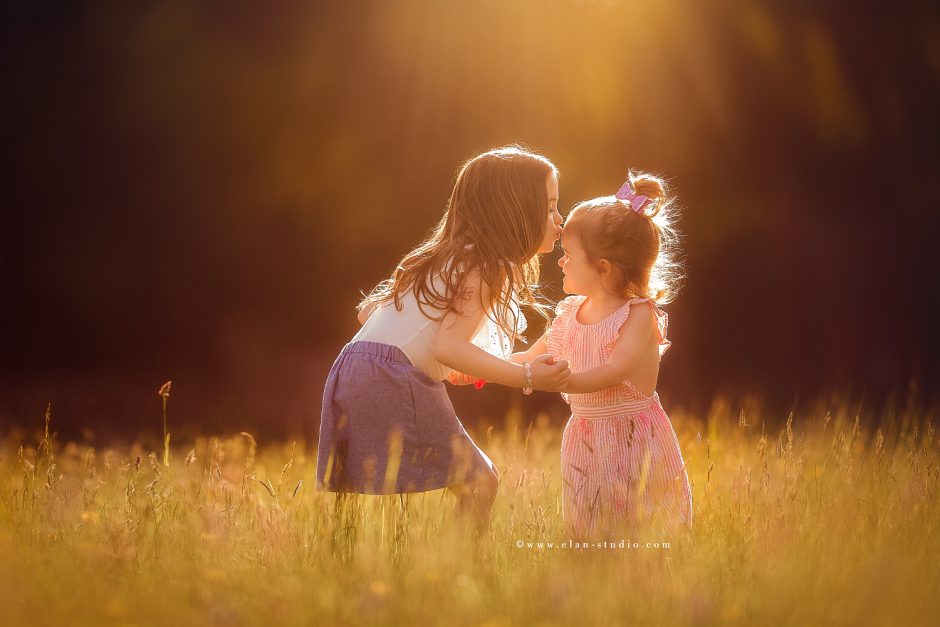 I absolutely adore sibling sessions. You might be thinking, I'm truly batty, as getting siblings to cooperate, to perform, to pose, to look at the camera, to smile, to listen to and actually follow directions is nightmarish, but I heart these sessions so much. I love sibling sessions because I know the power that lies in these images, the coveted keepsakes of years to come. Parents book me to capture these images, the moments they will treasure forever that they cannot achieve on their own because they are all too overwhelmed with the aforementioned worries and concerns. But I have an arsenal of secrets guaranteed to ensure successful sibling sessions that I will share with you, tips to capture the magical moments, siblings in all their essence, personalities spewing, emotions evoked, and connectivity achieved.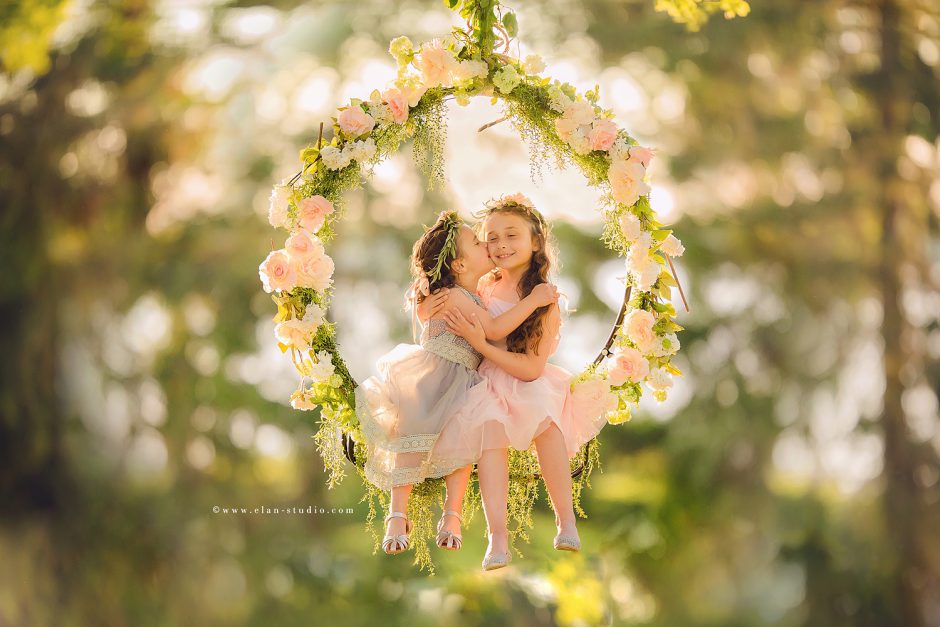 No. 1: Anticipation
Begin with posing. My favorite approach is posing by unposing. The oxymoron lends itself to anticipating a pose, planning it, and then typically, the children doing their own thing anyway and capturing just that, their true personality. When I arrive on location, I anticipate the areas where I want to shoot, usually scouting landscape boundaries to keep the children corralled, even if for just a few moments. The most rebarbative of landscapes can include potential defined parameters: a step, a rock, wall, alley, picnic table. This gives the children a clear objective. The simplest of directions articulated, "You and your sister are going to sit on this rock and we're going to play a little game." And then, directing the moment, "Can you tell your brother a secret? Can you give your sister a kiss?" Shoot away as the siblings interact with each other. Anticipate the giggles and nuances to come and continue shooting.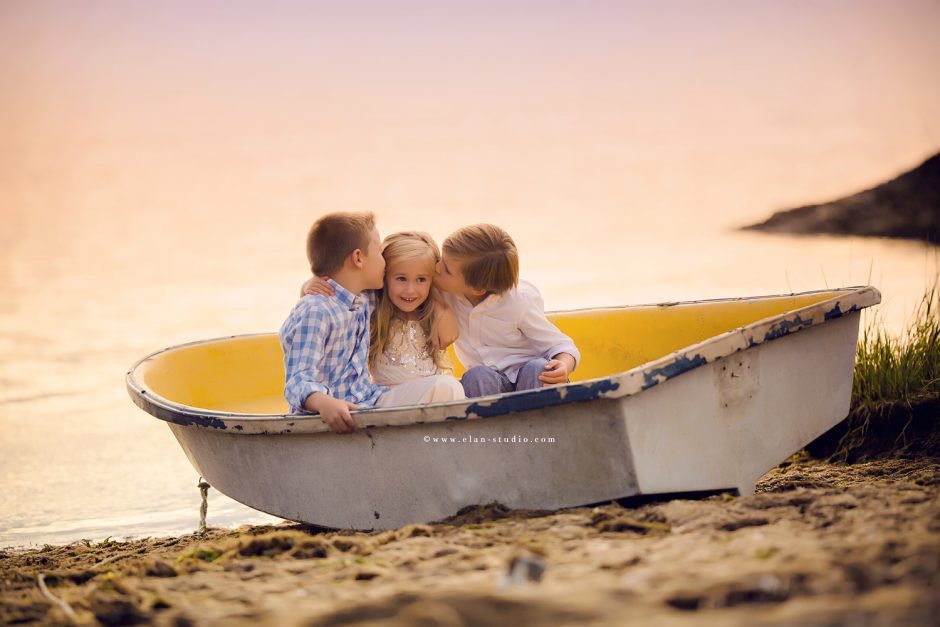 No. 2: Narrative
Consider the story. I often use props in my images not for the sake of just adding a contextually appropriate element, but to give the child a task/activity on which to focus, to keep the children engaged/interested. I look for things that are playful and spirited for children: swings, colorful toys that I know will photograph well and natural elements true to the existing landscapes.  The focus of the image is always on the children, but the element adds interest and narrative.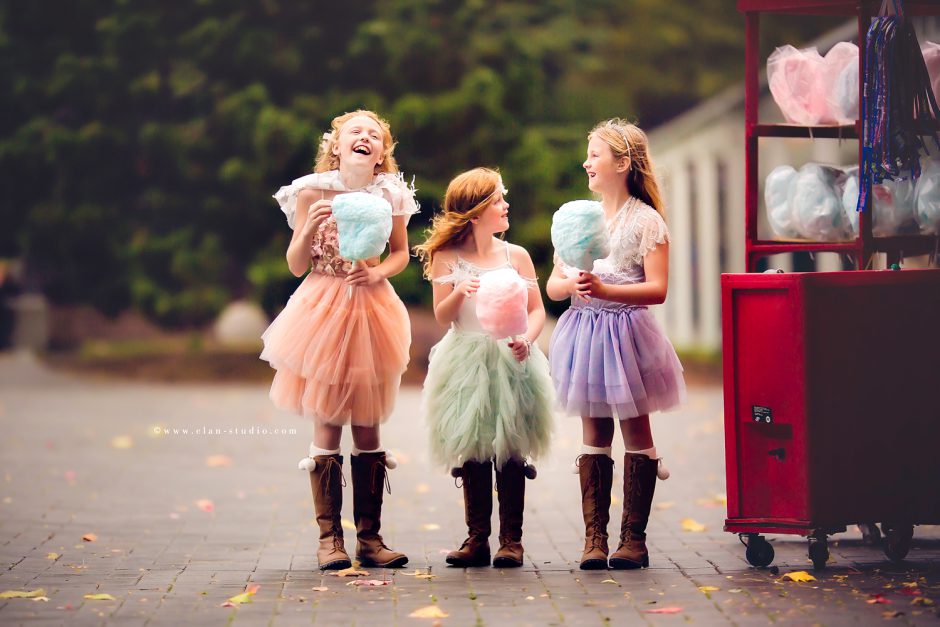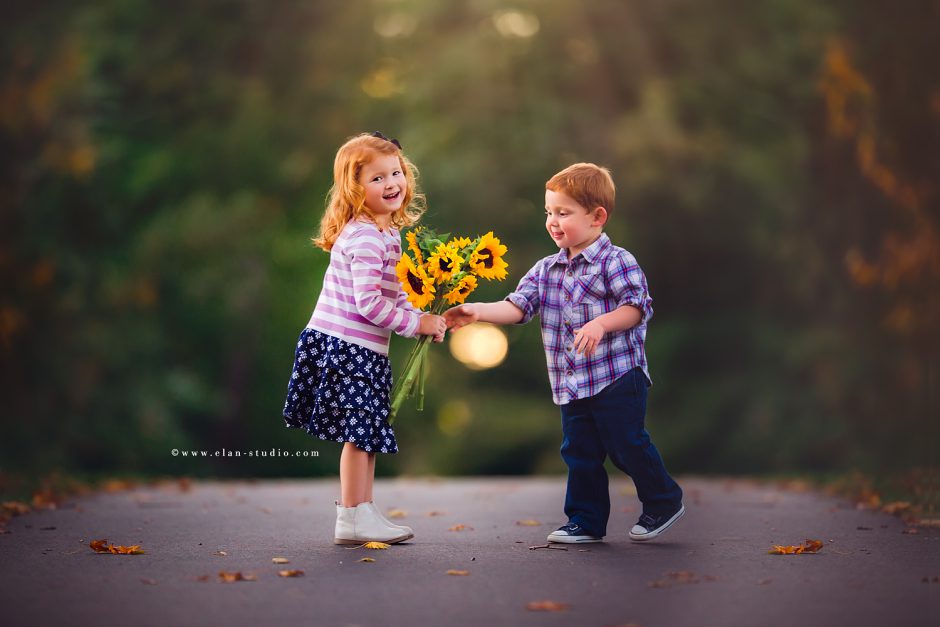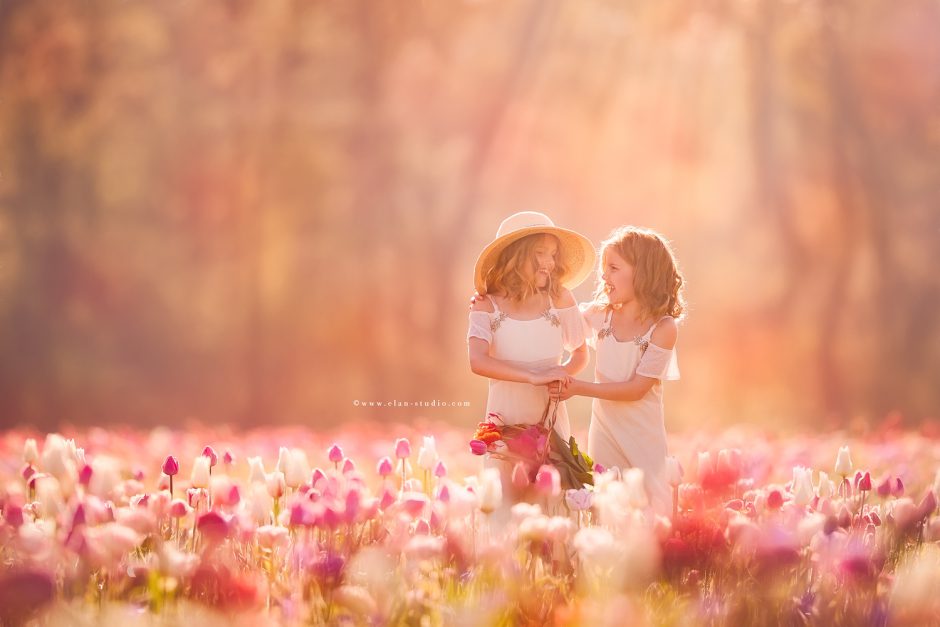 No. 3: Connection
If I get the siblings to look at me and smile, of course I get the shot! But that is not my main goal when photographing littles; my entire focus is capturing connectivity. I want to convey their love and relationship above all. So whether the children are following directions or have gone rogue, I make sure they stay connected: holding hands, laughing together, looking at each other, hugging, running together. This storytelling approach is powerful in creating meaningful sibling images.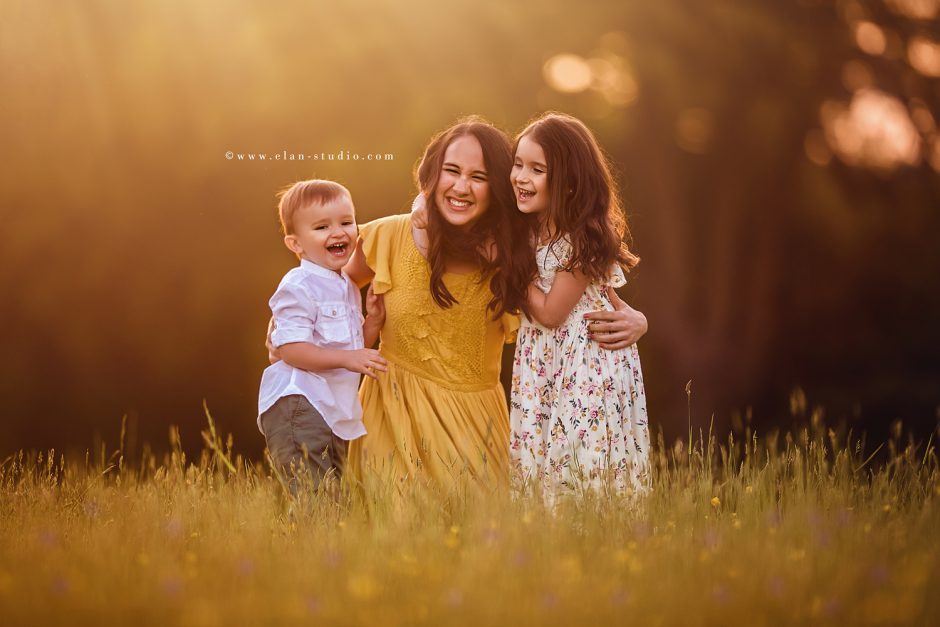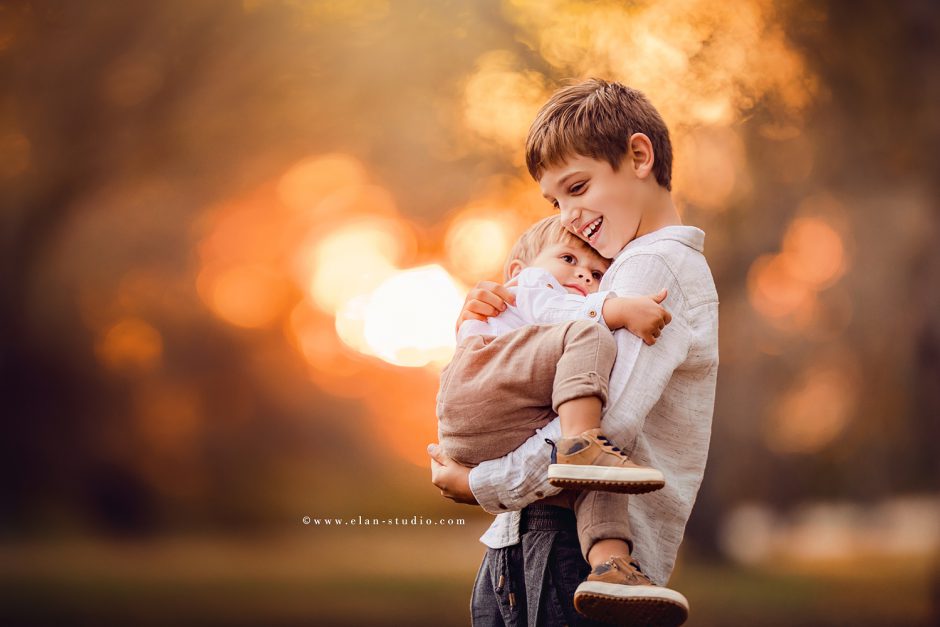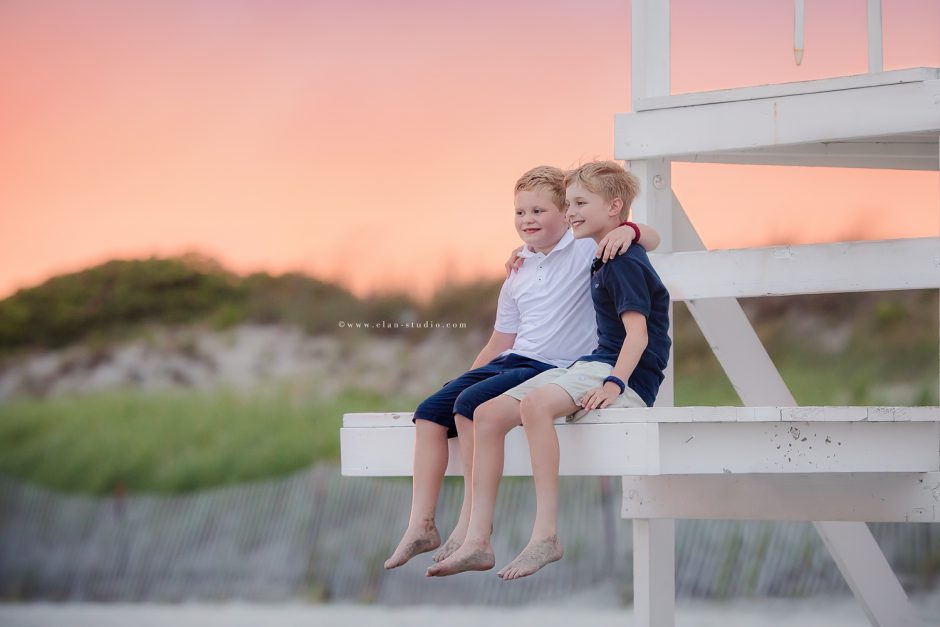 No. 4: Play
This penultimate tip I choose with fastidious care; stop worrying and start playing! I always anticipate the images and plan my workflow, but if things begin to go in a different direction than planned, roll with it. Working with children, especially siblings, has to include flexibility. Start playing! Children at play are generally joyful. If they are running, jumping, skipping, hopping, wandering, and exploring, embrace it and shoot away.  In doing this, you will capture their natural emotions and responses to their surroundings. Try not to force the moments. Suggest an activity (a jumping contest, ring around the rosie, secret telling) and click away as it unfolds.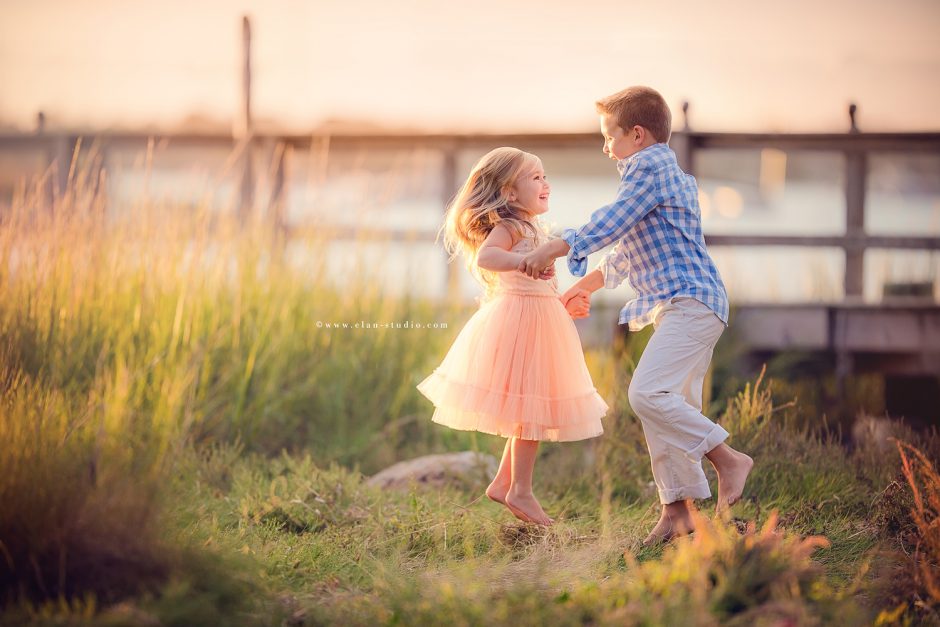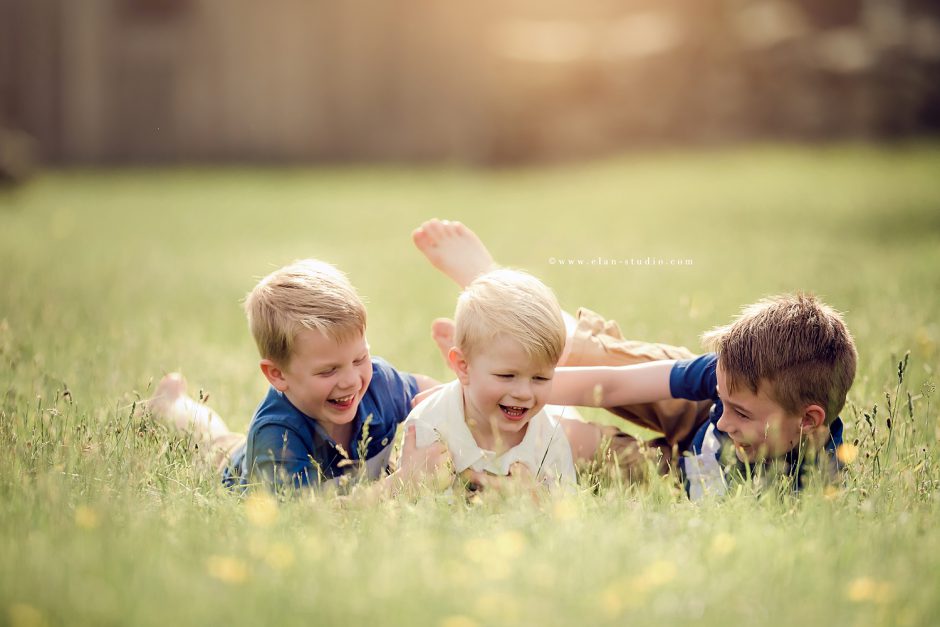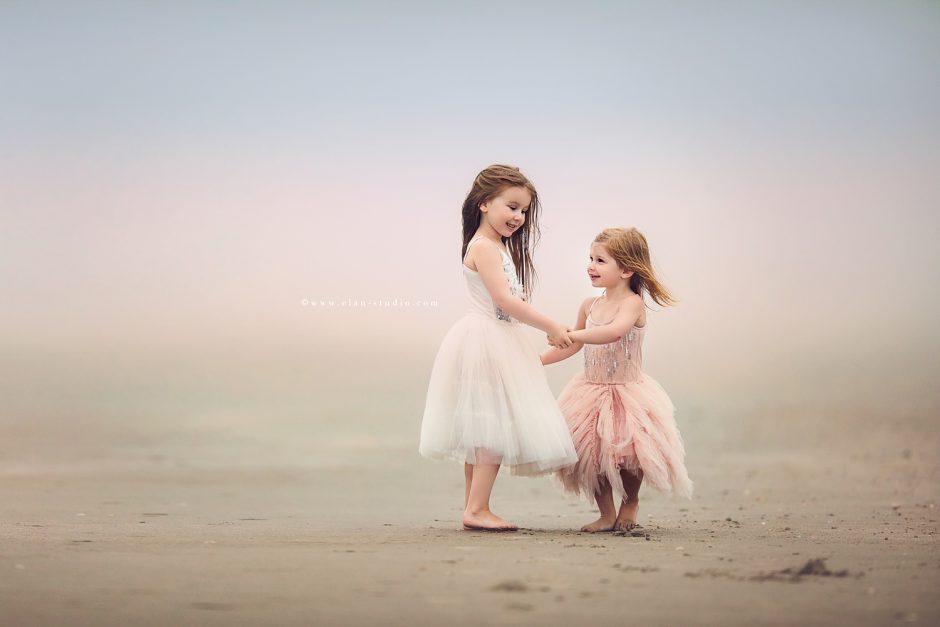 No. 5: Observation
My favorite shots are often those in-between shots, the ones where I click away when no one is noticing. As children are walking to the next spot, or taking a quick break, move away from the subjects, use a longer lens and create space, and capture the moments as an observer instead of a director in the action. My most magical images are often created in happenstance.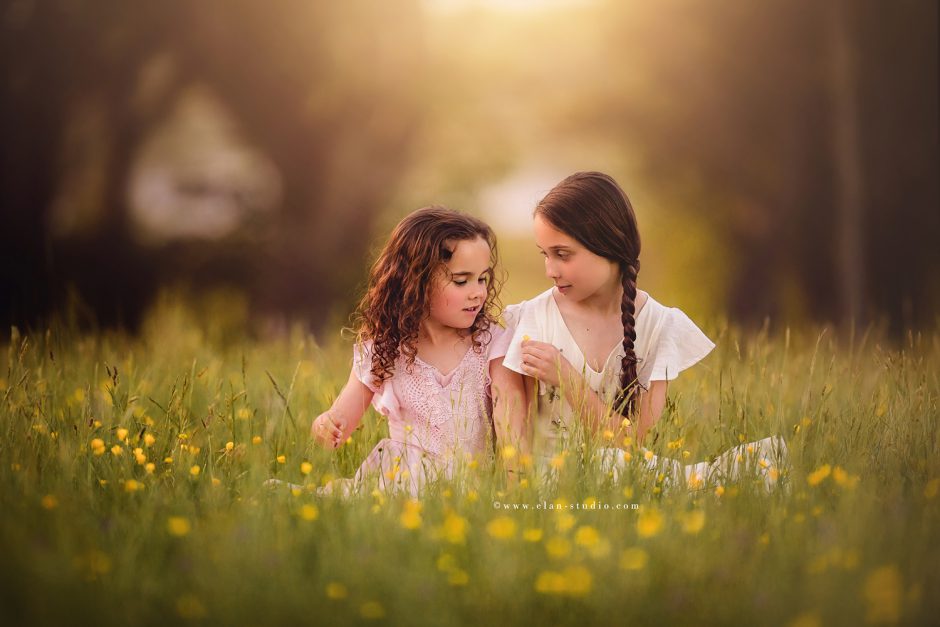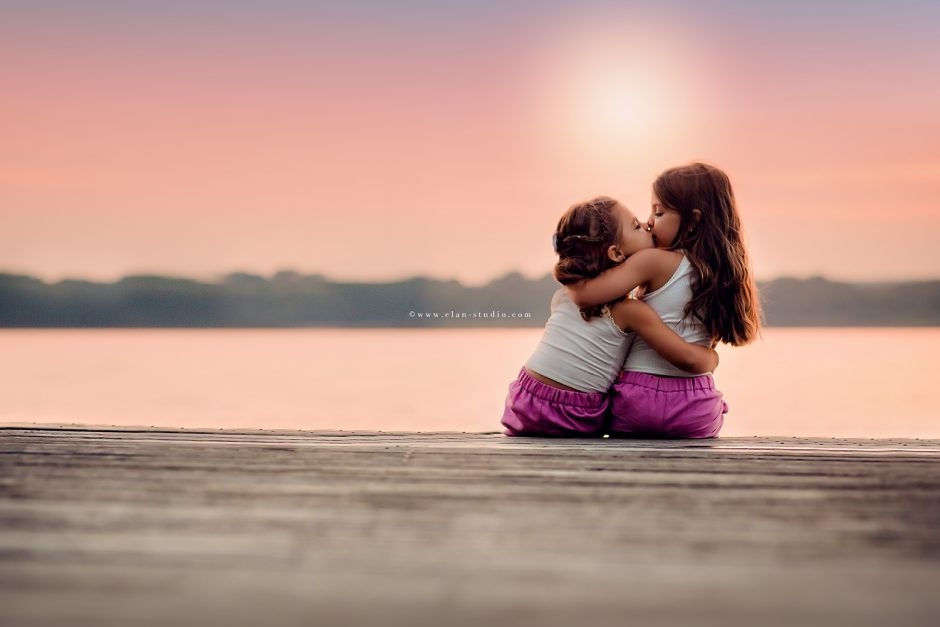 Tracy's Book "Kids Photos to Brighten Your Day" is available here: https://amzn.to/2Kg0yNu
Tracy loves capturing simple, candid moments, the indelible beauty of new beginnings and life. She is also an educator with a Masters Degree in Education and Doctoral work in Curriculum, Instruction and Technology. Each year, she teaches thousands of photographers through prestigious platforms such as KelbyOne and Click Photo School, as well as at the industry's leading conferences. Tracy lives and works by the sea with her husband and five children. Learn more about Tracy here:
www.elan-studio.com
www.facebook.com/elanstudio
www.instagram.com/tracy_sweeney
Tags: Guest Post, Speaker Team