Anjana Olson is a fine art photographer located in Ankeny, Iowa. Her studio, Lav & Lime, is an award-winning, full-service photography studio that partners with clients to design, photograph, and print one-of-a-kind fine art portraits that tell their family's story. Anj is a wife, mother, lover of all things Wes Anderson, and a passionate storyteller.
How has your day to day changed given the current state of the world?
What hasn't changed would be an easier question. My day to day life has become much less compartmentalized and I've needed to be more intentional about my time. I now homeschool my 2 oldest boys and work two days a week/evenings and have had to really embrace flexibility. As night and day as our daily life has changed, it's been a positive growth process for us as a family and shone a light on what we need versus what society tells us we need.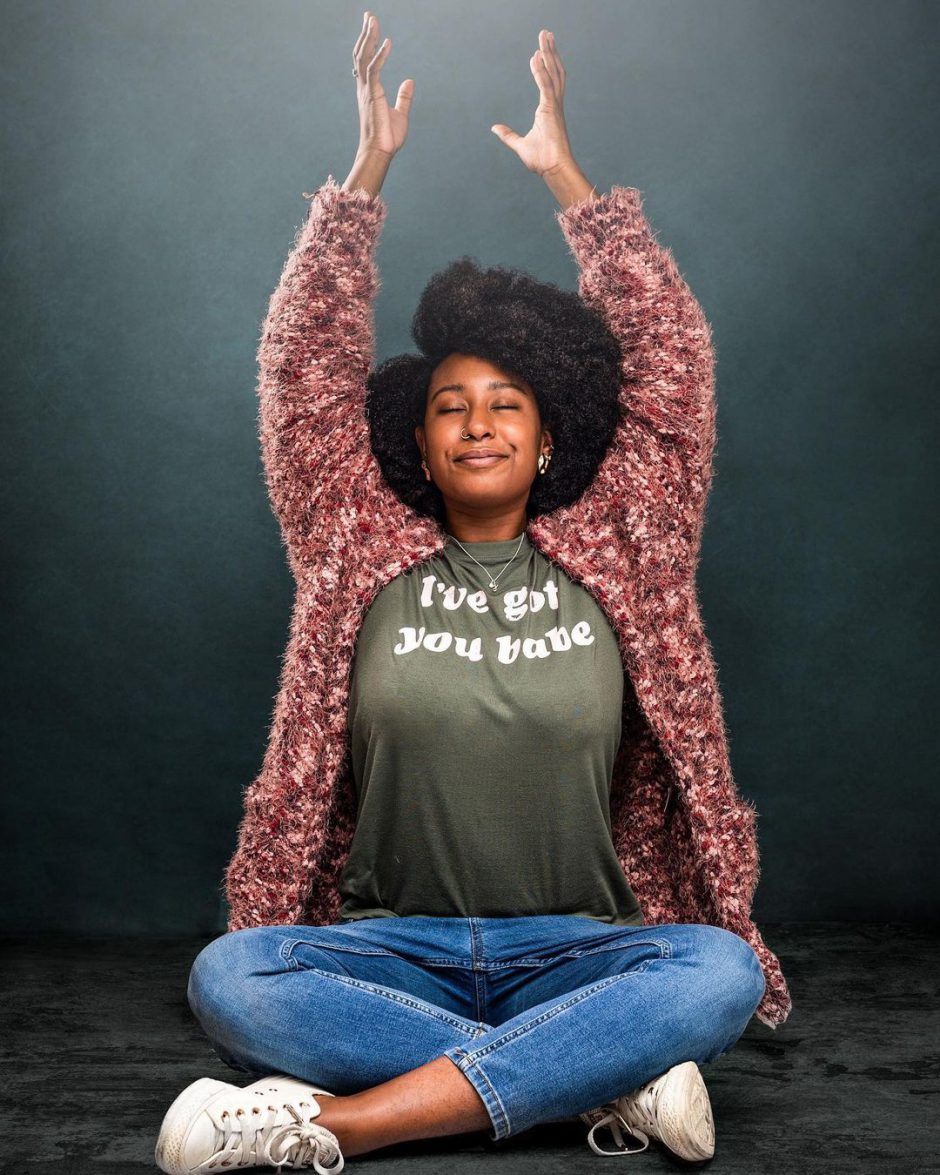 Have you experimented with any new photo projects that you're especially proud of this year? 
The two portrait projects that have brought me the most joy are my self portraits as well as my Black Voices Matter portrait series.
Self portraits have been incredibly healing as both an emotional outlet as well as a creativity outlet and I've really enjoyed delving more deeply into communicating emotion via images. Being vulnerable isn't always easy, but it allows for connection on a different level to yourself and others.
My Black Voices Matter portrait series was born from the frustration of feeling as though the hearts and beauty of individuals in my community were getting lost in generalization and blanket statements. This portrait series focused heavily on story alongside images and was a way for me to use my abilities to amplify voices that needed (and still need) to be heard. More than anything, I'm grateful for the connections and relationships that have been made.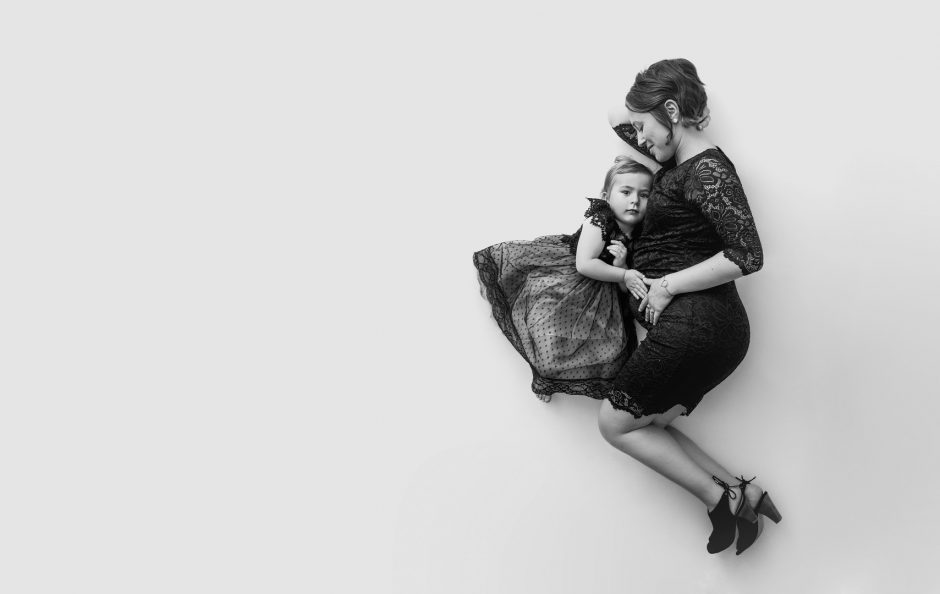 I've noticed a shift to more black and white portraits in your work. What is it about black and white images that resonate with you?
I think that shift is a direct result of the increased chaos in our lives at the moment. I've become more drawn to simplicity and minimalism; images that hold the space and lack of noise I crave in my life. I also appreciate the lines and shapes that become more apparent from a compositional standpoint in black and white images. The stark yet gentle way the lines can parallel the connections being captured and the raw nature of pure emotion or documentation without distraction.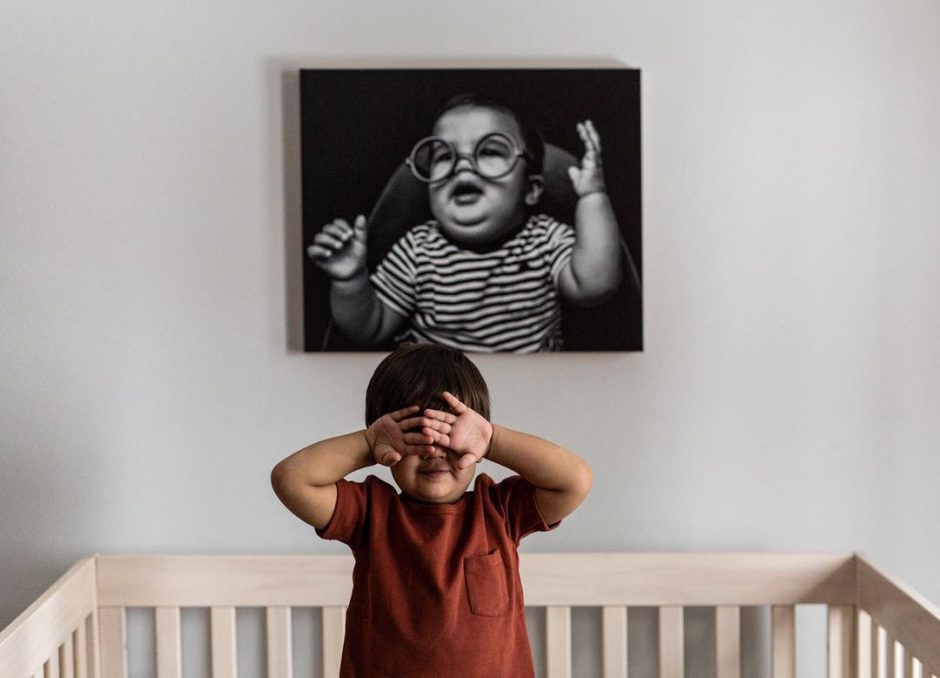 What's your favorite product to see your images on right now?
My absolute favorite product is the Fine Art Metals – I love the sizes offered, I love the brushed aluminum for the most gorgeous black and white portraits and the way it absorbs color for my more vibrant images.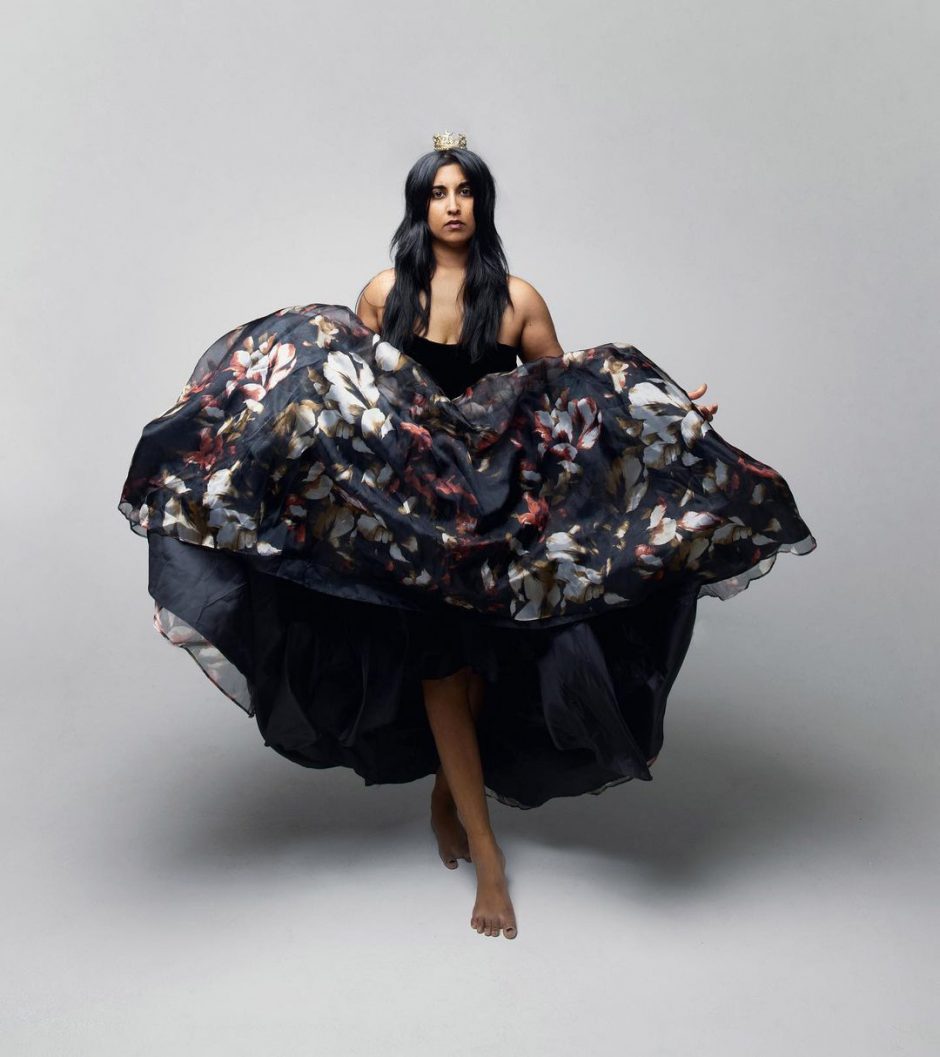 Whether it's sharing about the difficulties of balancing work life with family time in COVID or struggles with identity, you take a really honest approach with your work. Why is this important and how do you think it reveals itself in your images?
This is a hard question! I think being seen and heard gives my clients permission to do the same with me. My studio process was created to allow me maximum time with my clients so that we could delve more deeply into their story and create relationships before their session. I work from a place of emotion; love, connection, being vulnerable – these all allow me to photograph from a more creative and authentic space. I'm not trying to create a perfect portrait devoid of emotion and chaos, just as we as humans aren't perfect individuals devoid of emotion and chaos. I hope my images reveal just that – beauty in imperfection.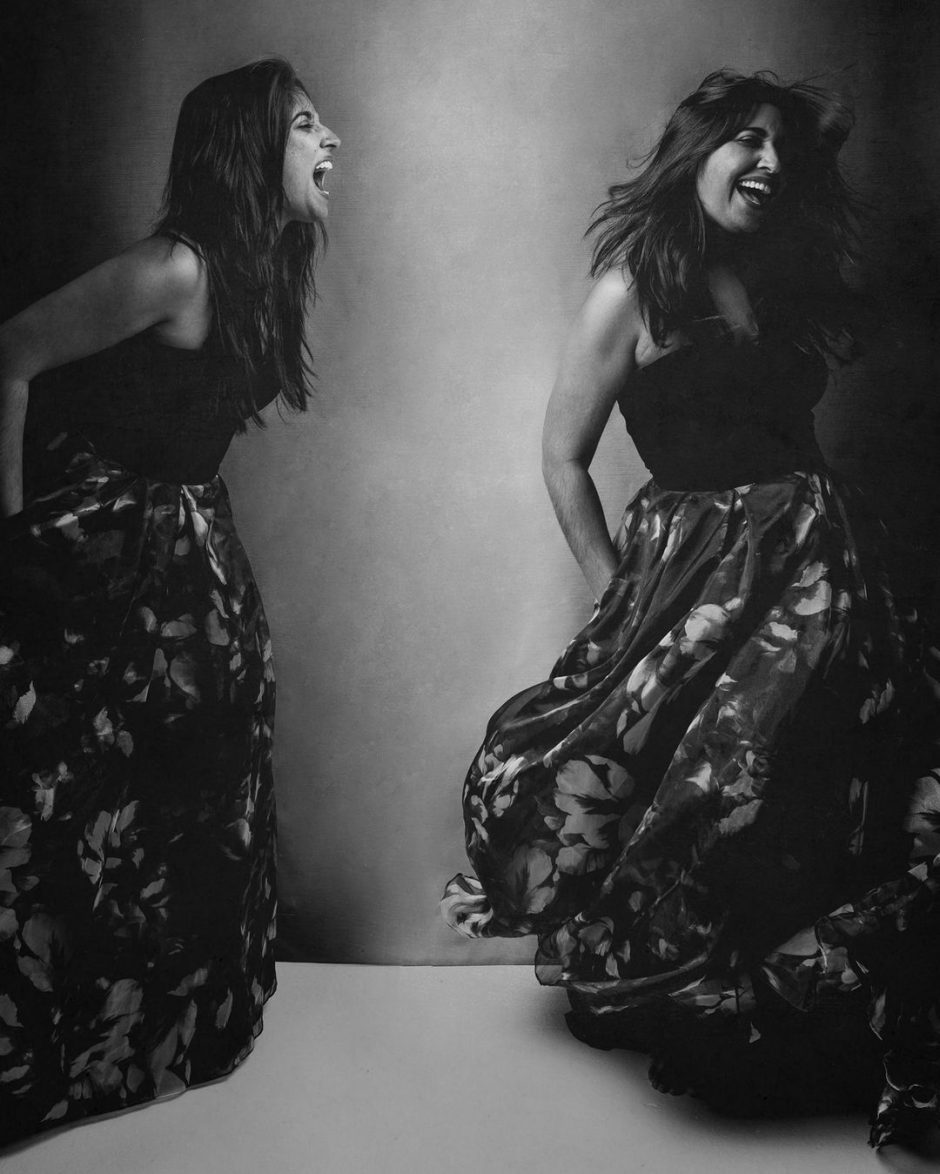 You write about creativity a lot. What helps put you in a creative head space?
Whiskey. And strong emotions. Mine or the individual being photographed –  my 6 year old is constantly telling me I'm 110% emotion and I've recently started taking a minute to write down words, images, or thoughts that come up when I'm more present with my feelings. I also grew up with a Mama who was a librarian, and my soul is intertwined with stories. I crave hearing and documenting stories, and this is usually a springboard for creative thoughts.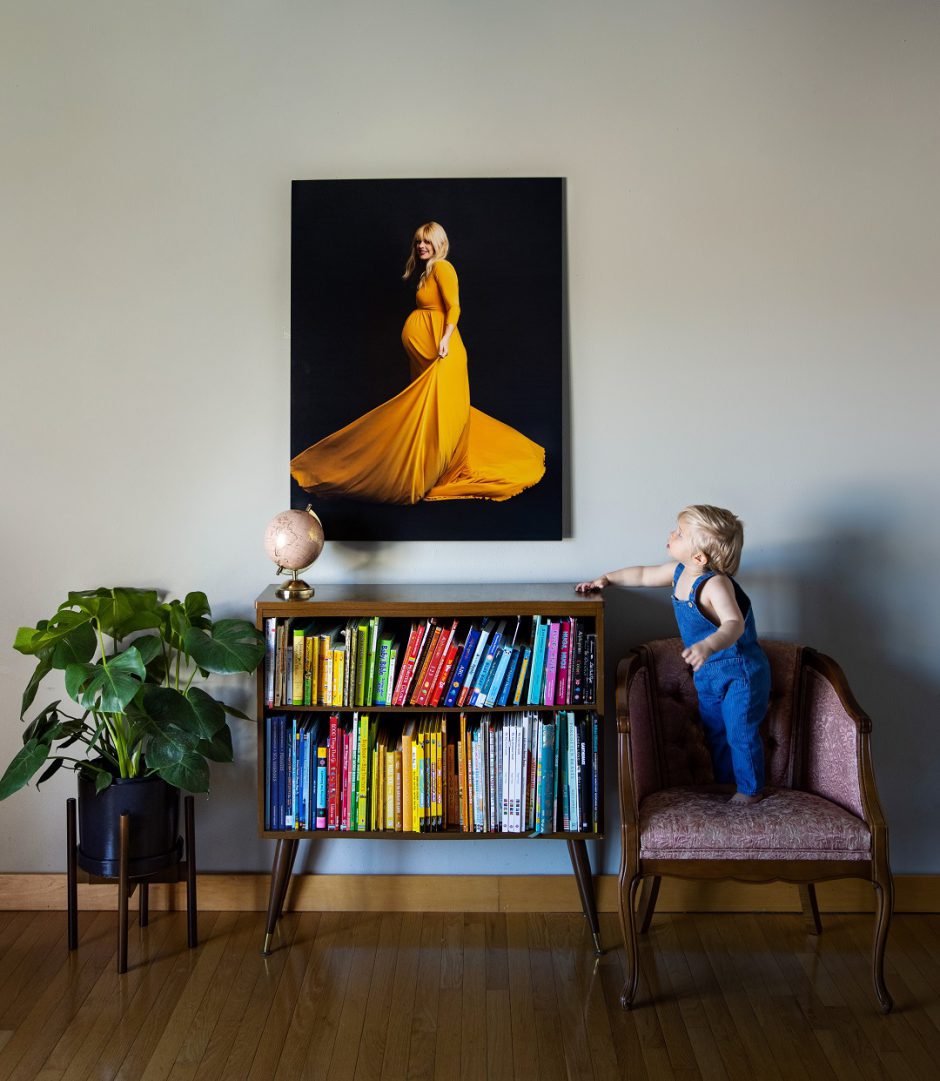 Do you have any favorite photographers that you're following right now?
Gemmy Woud-Binnendjik and Noelle Mirabella!
What's in your camera bag? Any favorites?
My Canon R5 and Sigma Art 50mm 1.4 lens are always on hand – I've gotten used to prime lenses and like to move myself versus zoom. The two other lenses I always have available are my Canon 85mm 1.4 and the Canon 2.8 24-70mm – the 24-70mm is incredibly helpful with a smaller studio space and photographing families!
And lastly – if you could go back and give yourself one piece of photography advice, what would it be? 
There is nothing more valuable than education – and I believe that education is more important than equipment. Instead of focusing so much on wanting the newest camera or lighting, etc, I wish I had immersed myself in learning about my creative style as well as technical knowledge of Photoshop, lighting and using my camera. This is something that I'm focusing on intensely at the moment and it has become a satisfying escape and source of inspiration.
 For more on Anjana Olson, you can follow her on Instagram or check out her website.