Not only is Designer Plus a great ordering solution, it also has loads of amazing design features for a bevy of products including Miller's Signature Albums, Cards, LayFlat Books, Hard Cover Books and more.
Create a custom design using scrapbook elements to personalize your work to match your client's style.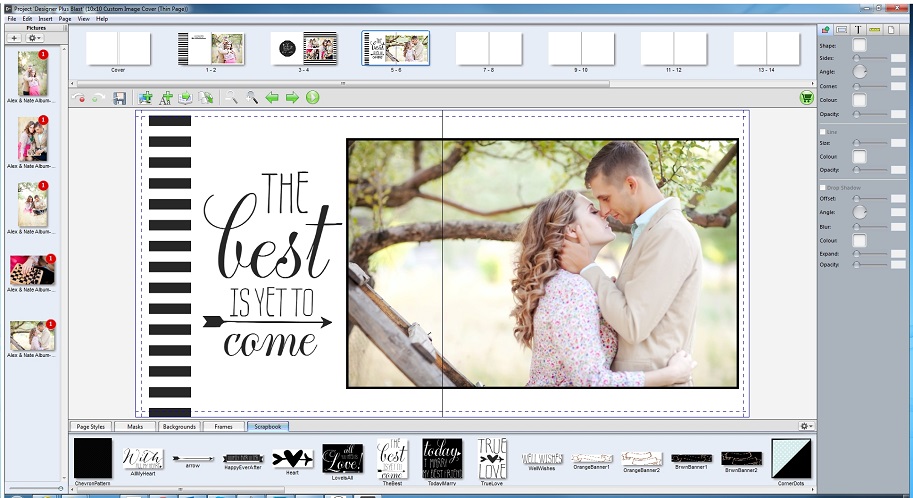 Select from a variety colors and fonts for a background that highlights your imagery and tells the story of your client's special moment.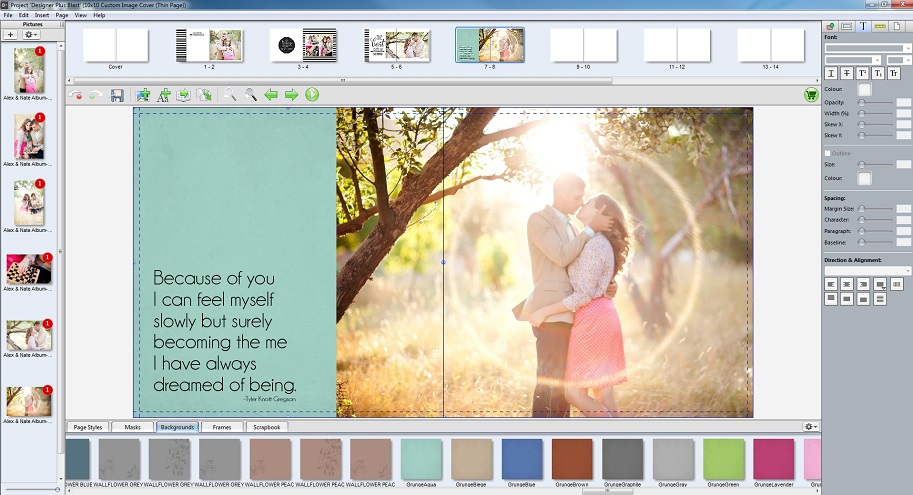 Choose your favorite layout and auto-fill your images with the "Album Wizard" feature that auto-populates your images into your design.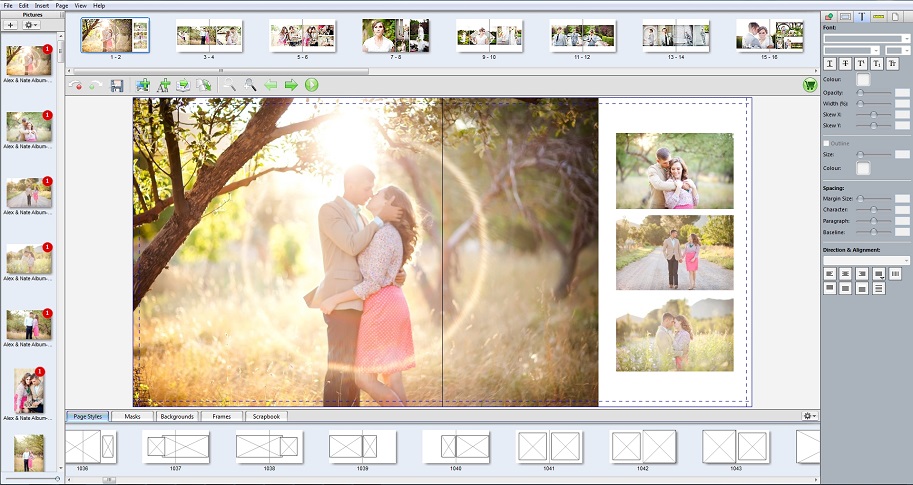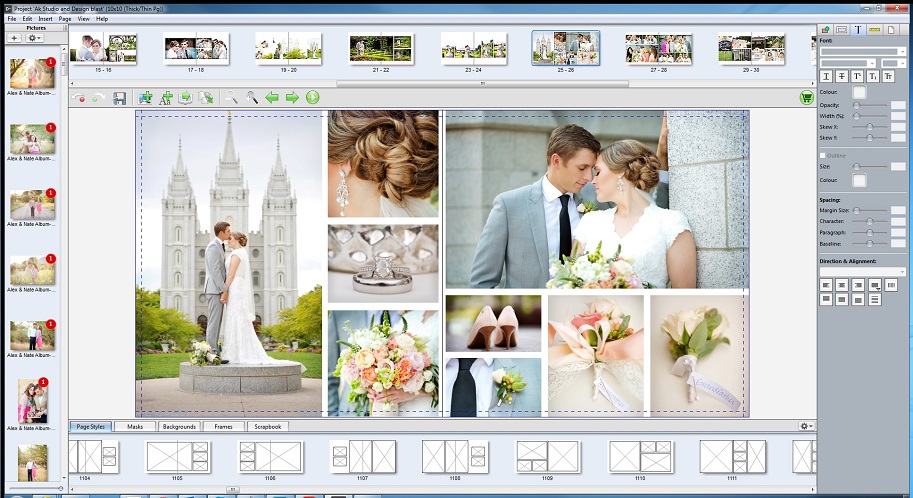 Browse pre-designed templates and create a beautiful product that you can be proud of in a matter of minutes.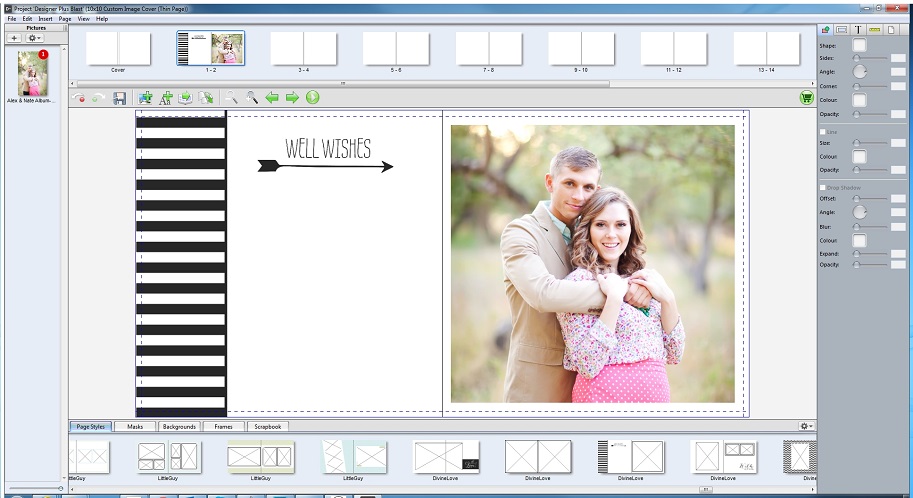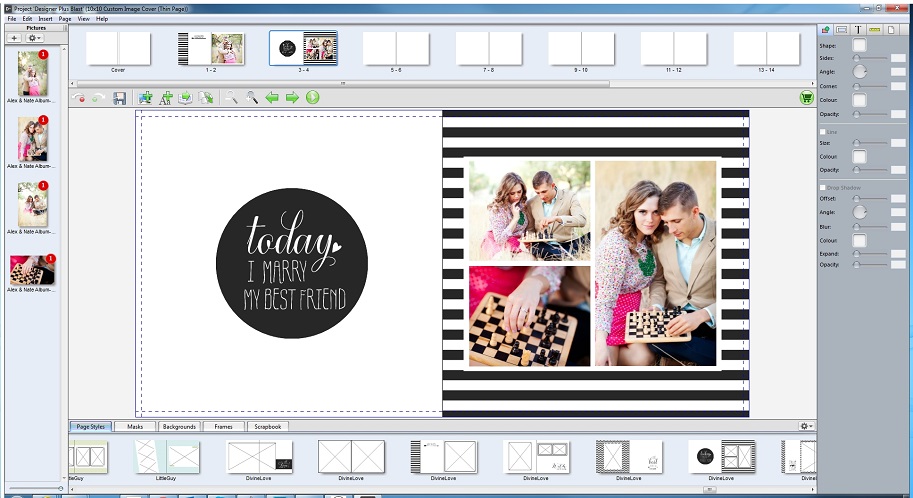 From resizing and rotating images to adding frames, masks and custom backgrounds, Designer Plus simplifies the design process. The best part? By using Designer Plus as your all-in-one design tool, we are able to individually color correct every file you use in your layout, making the worry about consistent color corrections a thing of the past. With Designer Plus, photographers spend less time in front of the computer and more time shooting. Get to know your design software today!