With the new Design Proofer from Fundy Designer and the insanely fast production and shipping from Miller's, it's now possible to send your clients an online proof and get your albums, wall art, and cards delivered in just a few days. Let's jump into how it works.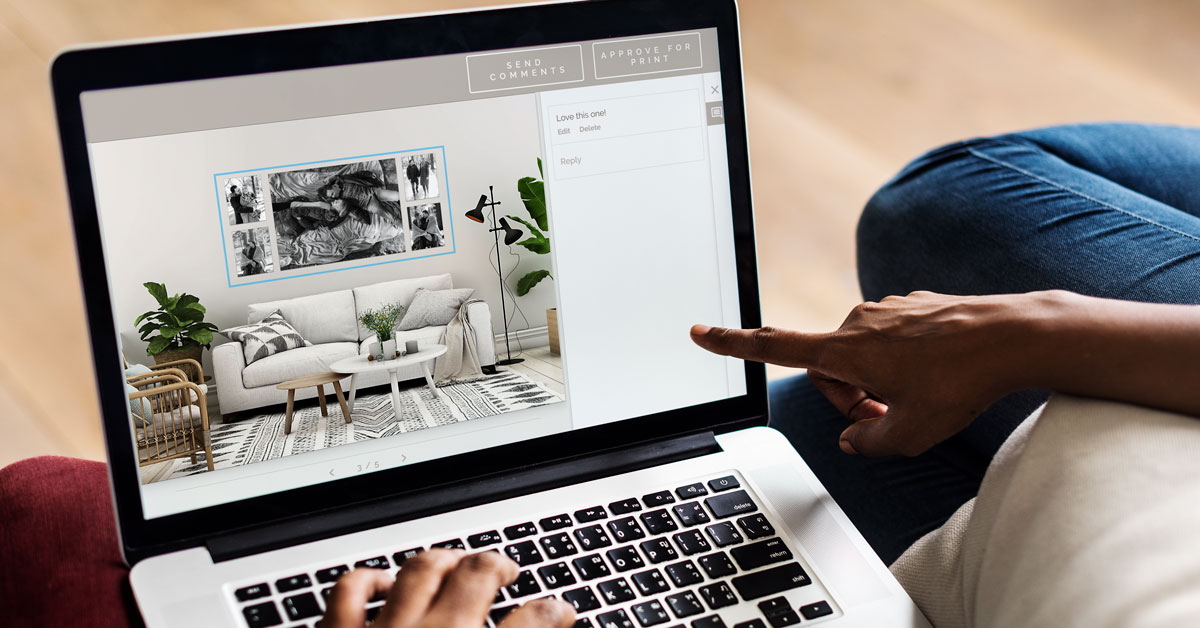 From Design to Proof
When using the automated tools in Fundy Designer to make your product, click on the new "Proofer" icon to create a proof for your client. There, you can customize the look and feel of their preview.
Choose which designs to proof.
Click upload and an automated email will be sent to your clients.
Once you've sent the email, your client can preview the design, provide feedback, request changes, and approve the proof.
Order and Forget
Once your client approves their proof, it's time to order. You can order your favorite Miller's products with Fundy Designer in just a few clicks. Or, you can export and order directly through Miller's to access the entire Miller's product catalog.
Either way, your order will be printed and shipped to your doorstep in as little as 3 business days.
As you enter one of the busiest wedding seasons of all-time, we hope that this partnership between Miller's and Fundy Designer saves you time and keeps you from stressing about when your printed products will arrive.