There are two distinct ways to order Recipient/Return Address printing.
With Cards
1.) During the Card creation process, select "Personalize Envelopes" and choose "Print Recipient and Return Address."
Without Cards (Envelopes Only)
2.) Select "Press Products" and then choose "Envelopes" within ROES.
Once you've chosen your desired size, select "Print Recipient and Return Address" under the "Envelope Printing" section.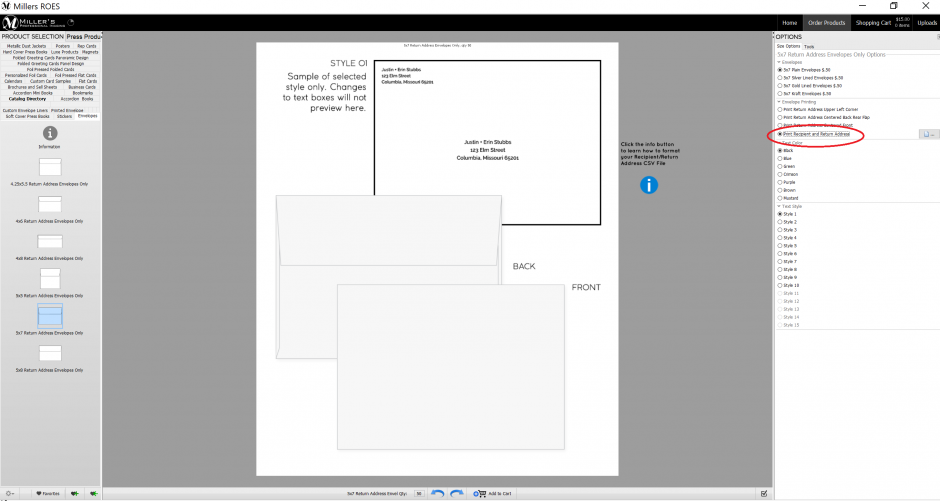 In addition to choosing your text style and color, click the file icon pictured below to upload your CSV containing the names and addresses of your recipients.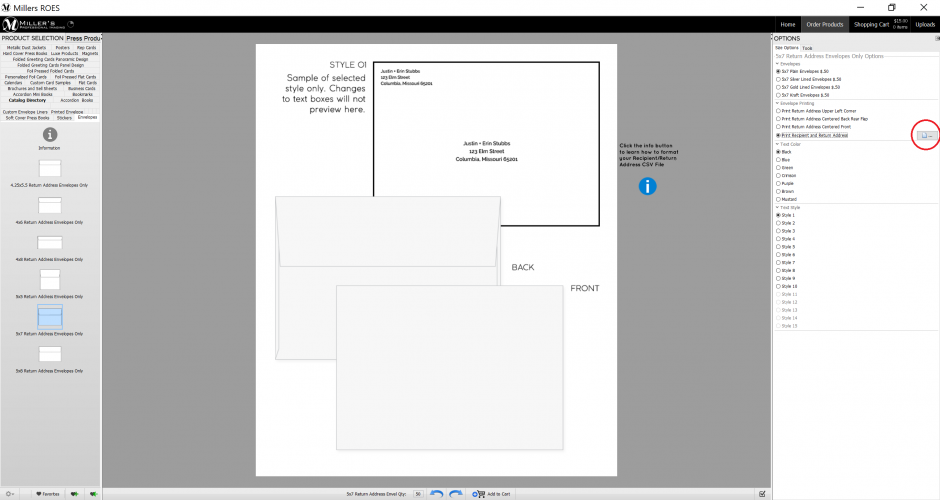 CSV Template Set Up
Please use this CSV template to list the names and addresses in the appropriate columns, then upload the CSV file when ordering your Flat Cards, Folded Cards, Foil Pressed Cards, Foil Pressed Folded Cards, Personalized Foil Cards, Luxe Products, and Magnets. Please note: Special characters (ü, é, á, í, ó, ú, ñ, Ñ, ¿, ¡) cannot be included in your file and will result in an error.
Example