glow portraits® is a luxury boutique photo studio located in midtown Manhattan, with sole focus on maternity and newborn portraiture. Their signature style is soft, simple, and pure. They love to capture the sweet expressions, tiny details, and tender emotions of this beautiful journey into motherhood. Visit their NYC Maternity & Newborn Photography Website, and follow them on Instagram & Facebook.
Pregnancy is a magical time in a woman's life. During a maternity photo session, it's essential to make expecting Moms feel comfortable and relaxed, to ensure they have a great experience, and get beautiful photos. These are their very first moments of motherhood, and they are priceless. However,  Moms-to-be are generally not feeling their best when it comes to photo day. Our goal is to calm their anxiety, and capture the incredible miracle of new life with beautiful portraits that they'll treasure for life.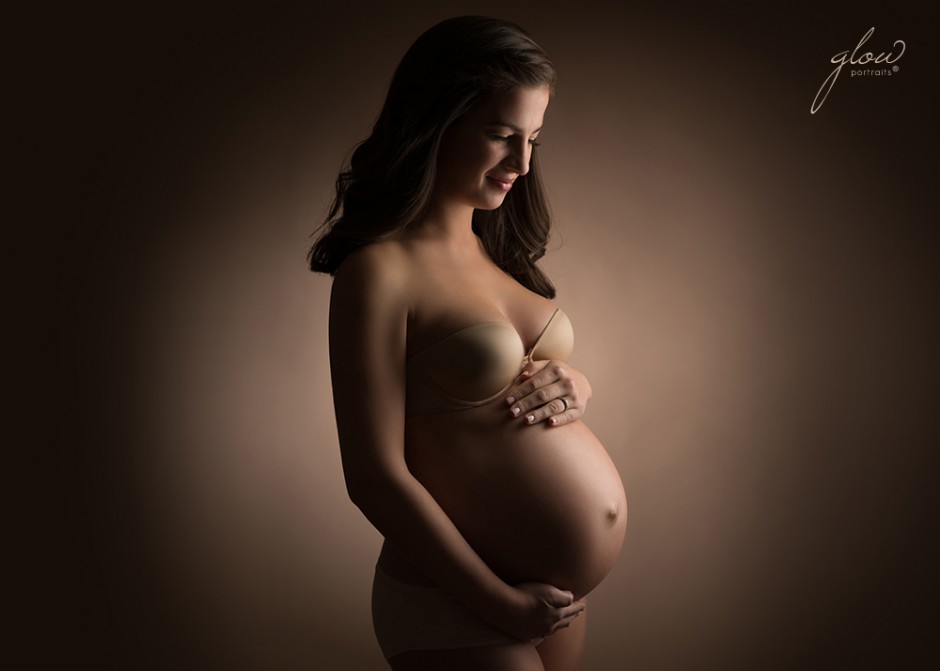 When a client enters our studio, we always have soft, soothing music on our playlist to help Mom relax, and find a bit of peace & calm in the midst of this crazy city we call home. Our studio is filled with diffused natural light, and our minimalist elegant style of décor emphasizes our fresh and modern style of photography.  We have clients sit on the sofa and get themselves comfortable with some refreshments and snacks. We never want to rush into a session, even if they're running a few minutes late. The session is initiated with small talk, asking about how they're feeling and their expectations for the portraits. People love to talk about themselves, and expecting mothers are always more than happy to gush about all of their baby preparations. We always make sure to take mental notes of any mentions about nursery themes and color palettes, so we can better customize their upcoming newborn session.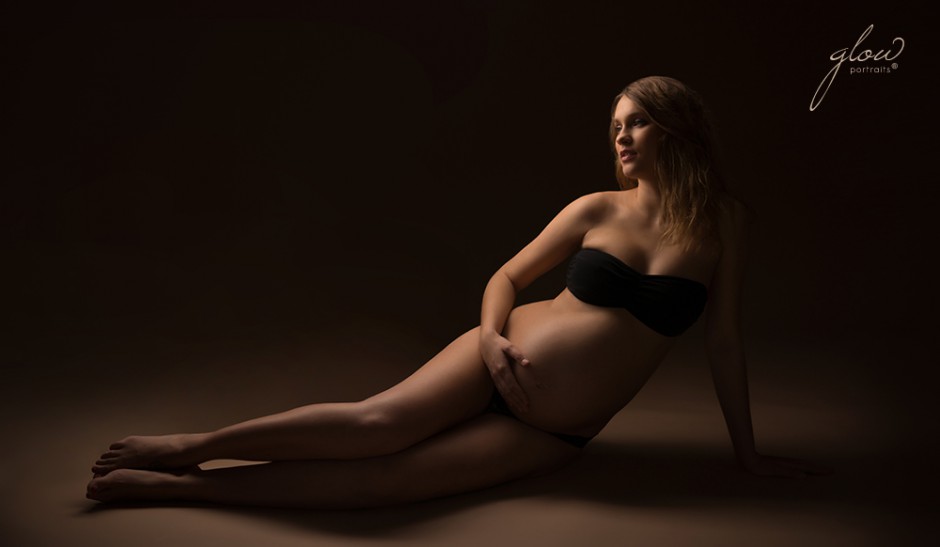 When photographing maternity sessions, we approach each session with three main objectives: capturing amazing images, editing them into timeless works of art, and making sure clients have a phenomenal experience. As portrait photographers, our specialty is being able to connect with our clients on a personal level. Creating a welcoming environment does not require an extensive amount of time or effort, but putting clients at ease ensures relaxed posing and facial expressions. We always encourage Mom to think about her baby and feel free to get lost in the moment, so we can capture dreamy, emotional expressions. We love having parents caress the belly to emphasize the connection with their baby for especially meaningful portraits.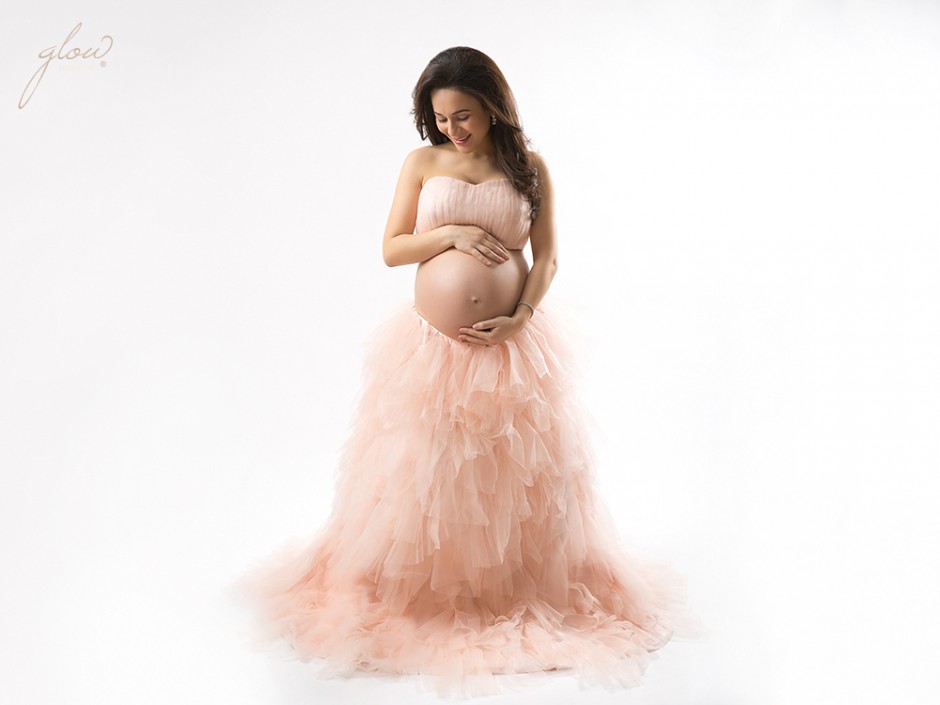 Most people feel a bit awkward in front of the camera, so we always make sure to advise clients that's perfectly normal, and reassure that we will use our years of experience to make them look their very best. Throughout the session, we compliment our clients with encouraging words, and share some of our favorite images on the back of the camera.  Once they see the amazing results, they're instantly put at ease. Seeing us put to use years of  experience in lighting and posing is an instant boost of reassurance for them.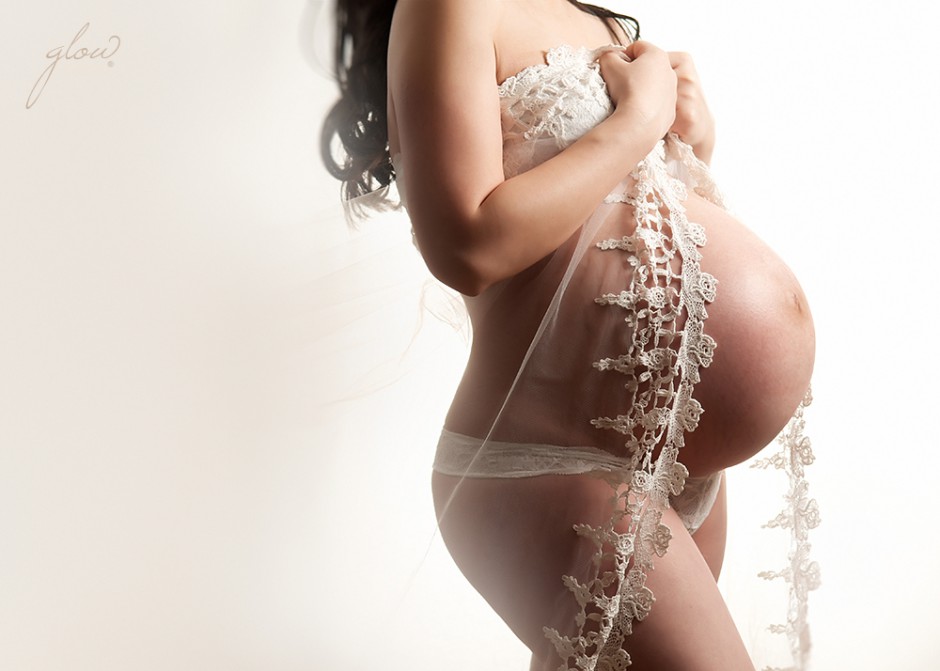 The last thing we want our clients to worry about is what they're going to wear to flatter their newly discovered curves. This is without a doubt one of the major concerns among expecting Moms, so we've put together a full wardrobe of maternity gowns, luxurious fabrics, lace robes, and skirts with matching bandeaus.  Our setup can be seen in our studio's welcome video:
Whether a client prefers more conservative or provocative portraits, we have styles to fit every taste. We generally begin the session with fully clothed styles, and work our way towards artistic silhouettes with lingerie and implied nudes at the end of the session. This allows them to gradually adapt.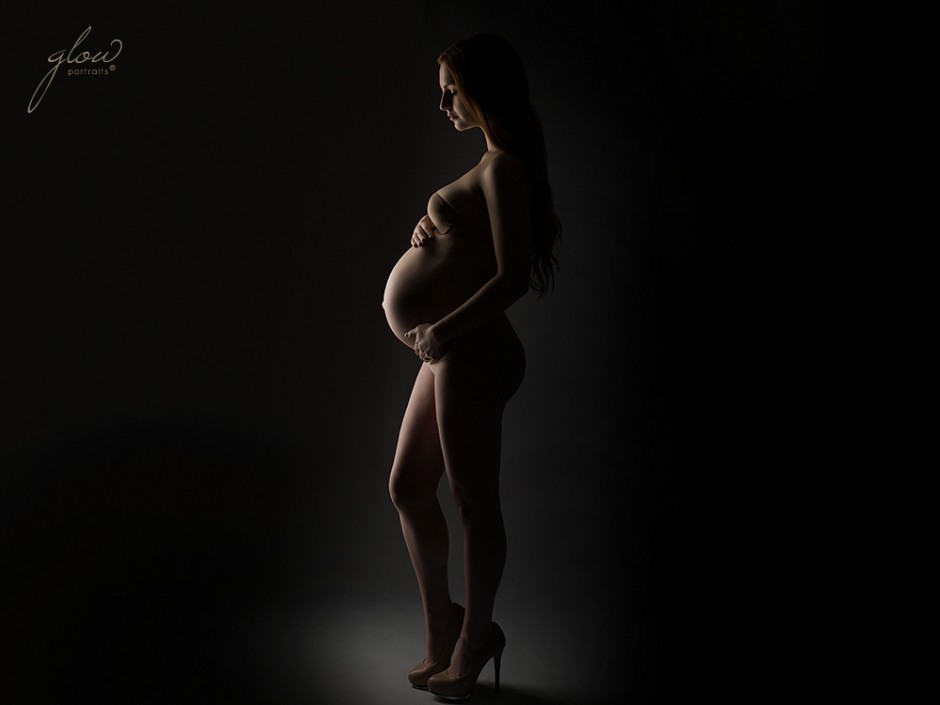 Maternity sessions are one of the most important sessions for family photographers, because they have the potential to lead to repeat visits as the family grows.  Within a few weeks, Moms that have a wonderful experience will be back for a newborn session, followed by baby's three-month milestone, six-month portraits, nine-month first crawls, and one-year first birthday. Providing a luxury experience from start to finish will ensure that clients will keep coming back for years to come! Not to mention, pregnant Moms always have a whole network of other expecting parents to whom they will rave about their incredible experience at your studio.
Tags: Guest Post