Is sifting through the plethora of holiday card offerings zapping your time? Your search ends here. Let us make the choice of what to show your clients this season simple with Signature Letterpress, Flat Luxe Cards and Folded Luxe Cards.
Offer your clients one-of-a-kind cards with Signature Letterpress. Combine the sublime look and feel of an embossed card with the personal appeal of a custom image, and voila! You have an unforgettable creation to make your clients say "Oooh" and "Ahhh." Let these examples inspire you: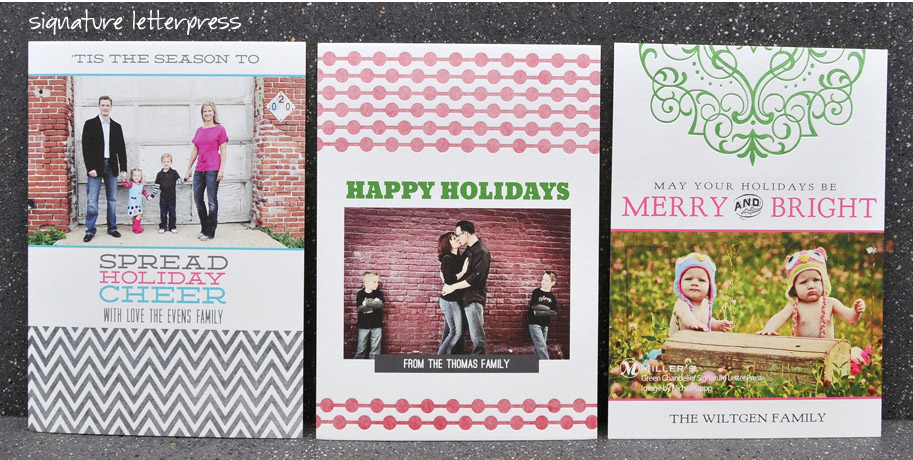 Our Flat and Folded Luxe Card lines offer more intriguing options to dazzle the client who desires something different. With several different shapes, sizes and paper options, you have the opportunity to create something completely individual that encompasses the personality and spirit of your extraordinary clients. Jumpstart your brainstorming session with these samples: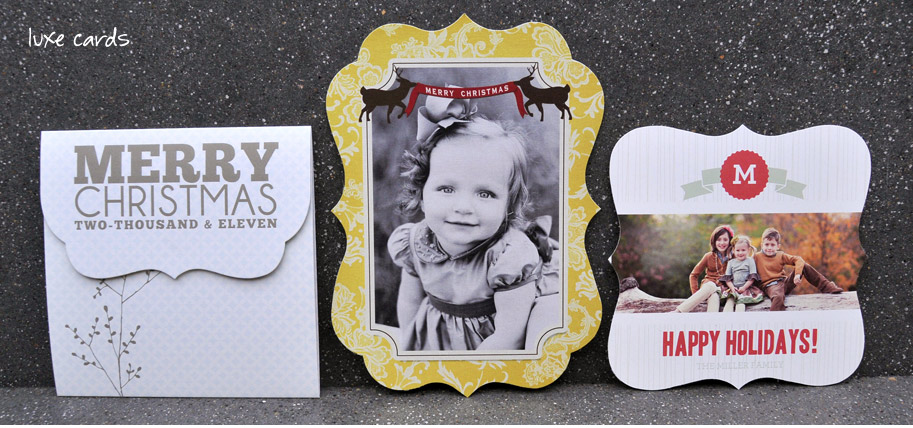 Want to get your hands on our Letterpress and Luxe Cards? For the next two days, we're going to a make it very easy. Today and tomorrow only, order a Letterpress Kit or Press Kit and receive FREE USPS shipping on the kit. Please note, shipping will apply to any other billable supply items ordered with kits.