Just in time for holiday rush, we have some knock-your-socks off news on Signature Letterpress. Not only are we adding new holiday pressed die designs and templates, available free of charge, you can now get the beauty of embossing for $.50 less, at only $1.75 per card for a 5×7 or 5×5! Order more cards and receive an even deeper discount per card.
There are many different kinds of holiday cards out there but nothing like Signature Letterpress. The luxurious feel of our Premium Cotton paper between your fingers. The elegant look of unique embossed designs combined with the personality of your own images. It's a winning combination.
The examples pictured above, along with many other free drag-and-drop templates, are available in our new Designer Plus software. If you already have the program installed, you will automatically get an update with the new templates.
In addition to our eight current pressed die designs, we have six brand new holiday-themed designs for the season, previewed here: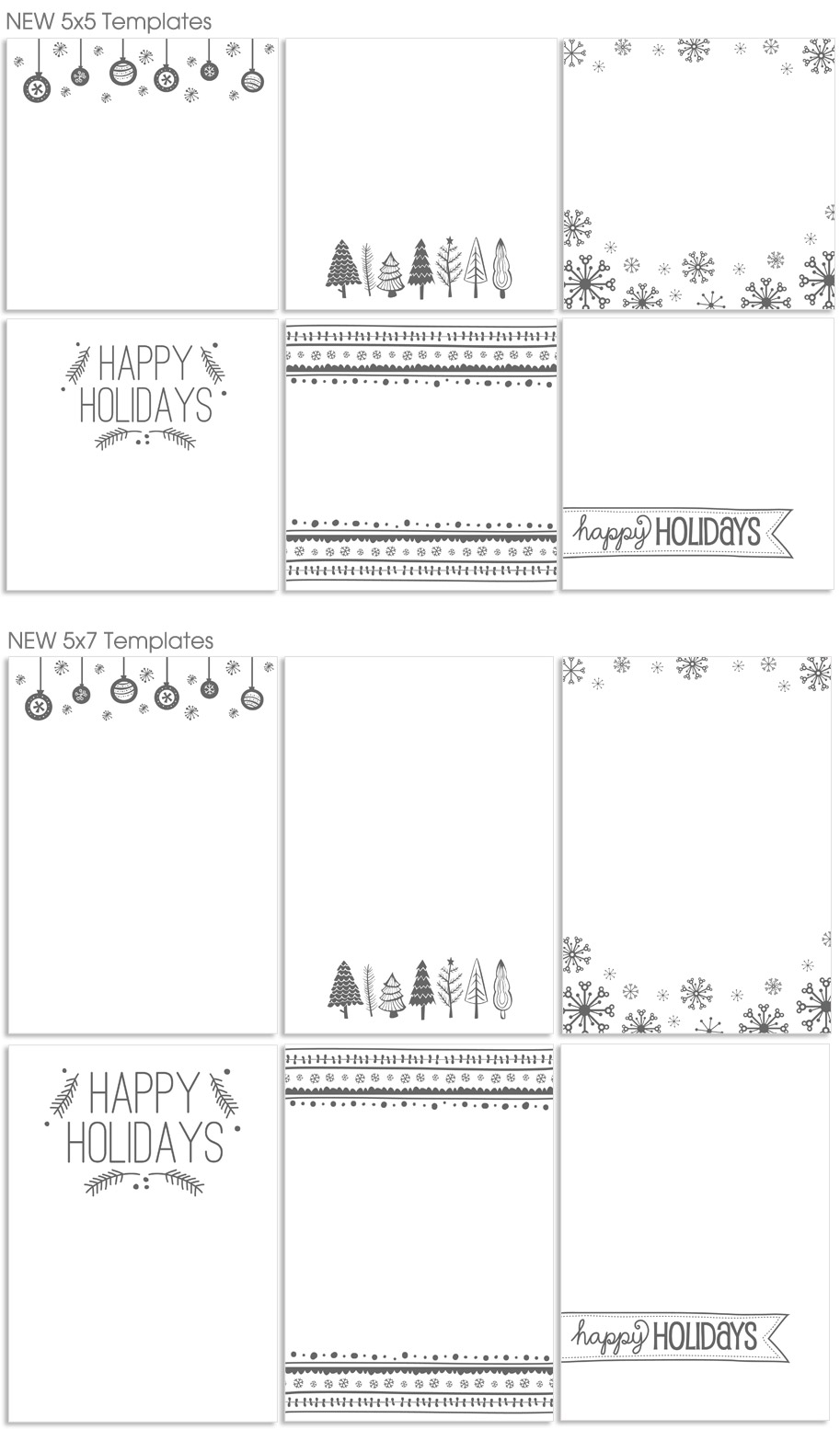 If you already know you simply must have these cards in your hands, purchase a Letterpress sample kit for $10. The kit includes a selling brochure displaying all templates, letterpress color swatches, and a few samples of our letterpress cards. Place an order for the kit within our Billable Supplies.
Your clients deserve the best and will swoon over these new designs. Visit the website to take a look at why photographers and their clients love Signature Letterpress for their holiday greetings.