Lindsay Adler is a renowned portrait and fashion photographer based in New York City. In addition to her photography, Lindsay gives inspiring lectures to photographers across the country and has written several educational books for professional photographers.
Posing can certainly be one of the more challenging aspects of portrait photography. There are many 'rules' to posing and guidelines to help you get more flattering portrait poses.
In fact, I recently taught a 3-day class on creativeLIVE about posing EVERY type of subject. I taught posing fundamentals from how to pose hands, men's poses, how to flatter a woman, boudoir, maternity and much more.
Yet what if you wanted to do a shoot with a fashion feel… something a bit more compelling and energetic than your usual shoots? If you want to add flair to your posing and create poses that are simply more dynamic, consider these three tips below.
1. Use negative space
If you are trying to utilize poses that create strong compositions or feel dynamic, start by imagining your subject in silhouette. If the subject is in a pose that doesn't look good in silhouette, chances are that it's not that dynamic. One way to remedy this is to use negative space. Avoid mergers.
For example, generally you don't want hands and arms in front of the body, merging, or legs tight together. Nor do you want arms tight to the side. Negative space helps define the form of the subject, flatter the subject, and also give additional visual interest.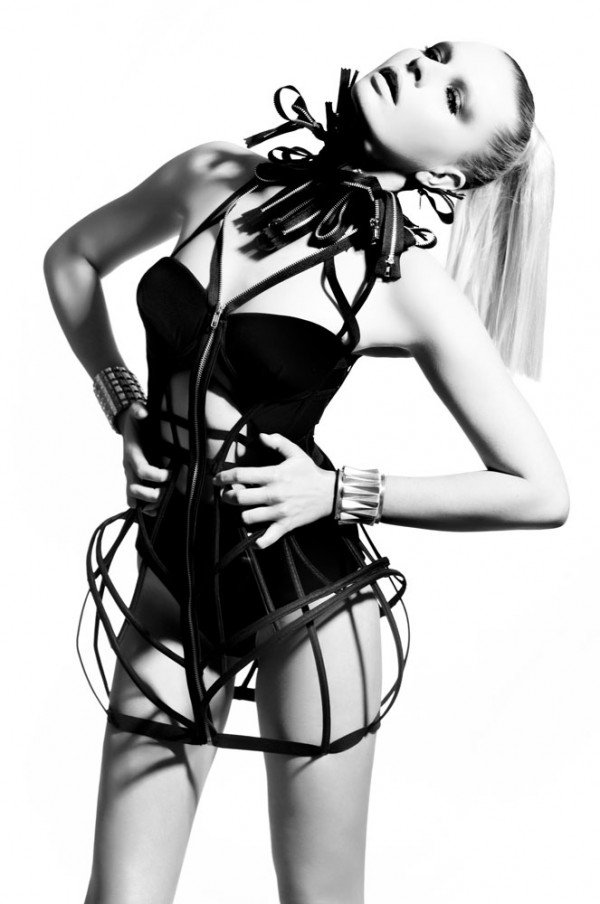 To create dynamic poses you might consider adding negative space, using triangles and introducing movement to the photos. Image Technicals: Canon 5D Mark 2, Sigma 50mm 1.4, f/6.3, 1/100 sec, ISO 100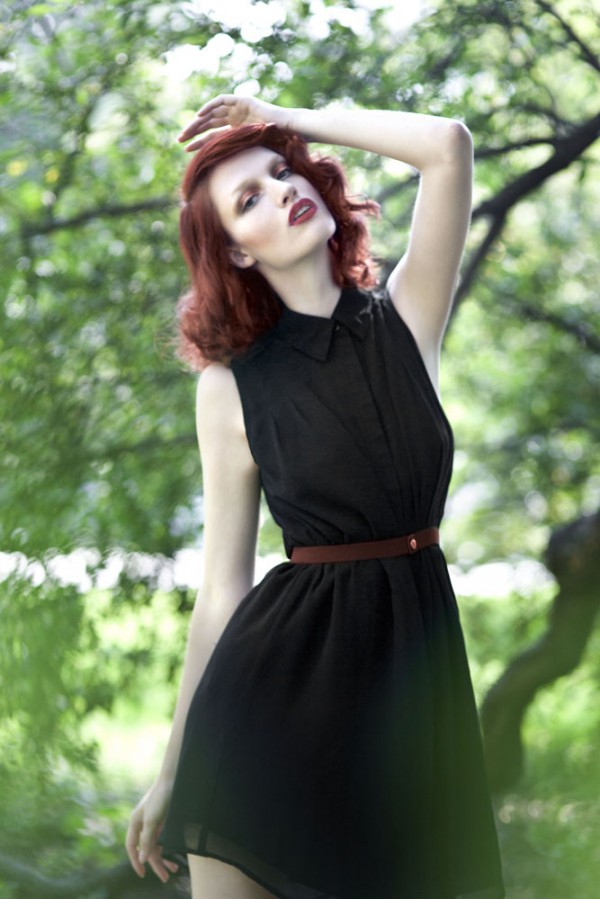 Avoid mergers in your photograph and imaging your subject in silhouette to create more dynamic poses. Here there is negative space between the arm and the side of the body, as well as space between the arm and the head. Image Technicals: Canon 5D Mark 2, Sigma 85mm 1.4, f/2.5, 1/1000, ISO 400
Look for space between the arms and body, or space between the legs, or anything that will help you with a more flattering silhouette.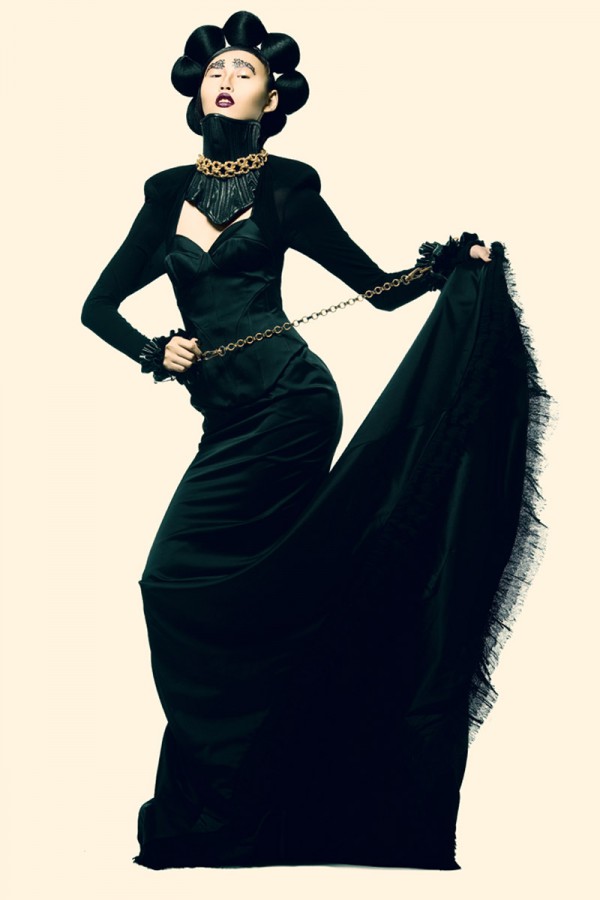 In this fashion editorial image, the negative is essential for defining the woman's form and for creating energy in the photograph. Both the space between her arms, her dress and the shapes made by the dress help make this a successful image.
2. Create triangles
Triangles help to create dynamic compositions and are also useful for making more interesting poses. Look for triangles in the negative space you create. Create triangles in the shapes of the arms or in the angles of the legs. This doesn't mean you must always use triangles, but looking at the examples here you can see that triangles help to create strong lines, good negative space, and often help create interesting compositions.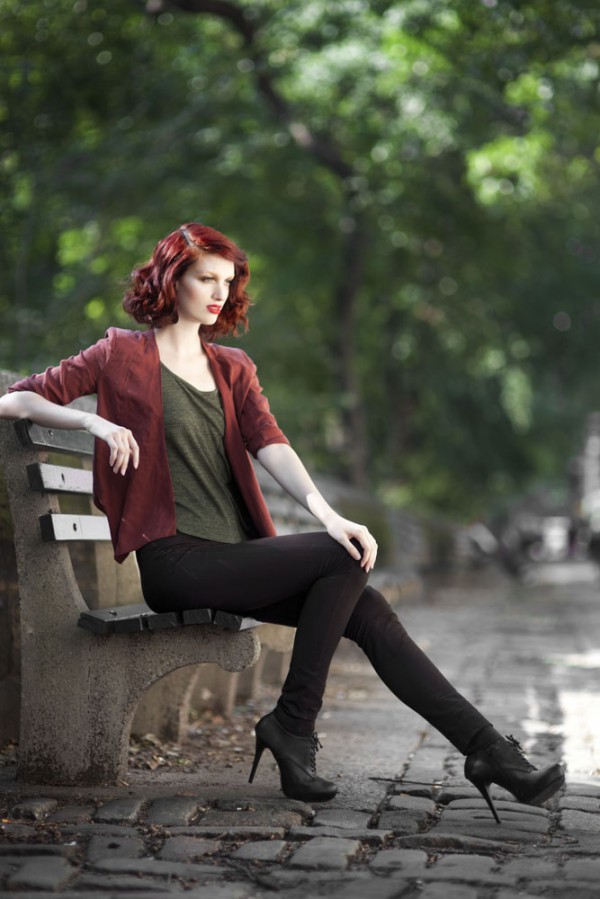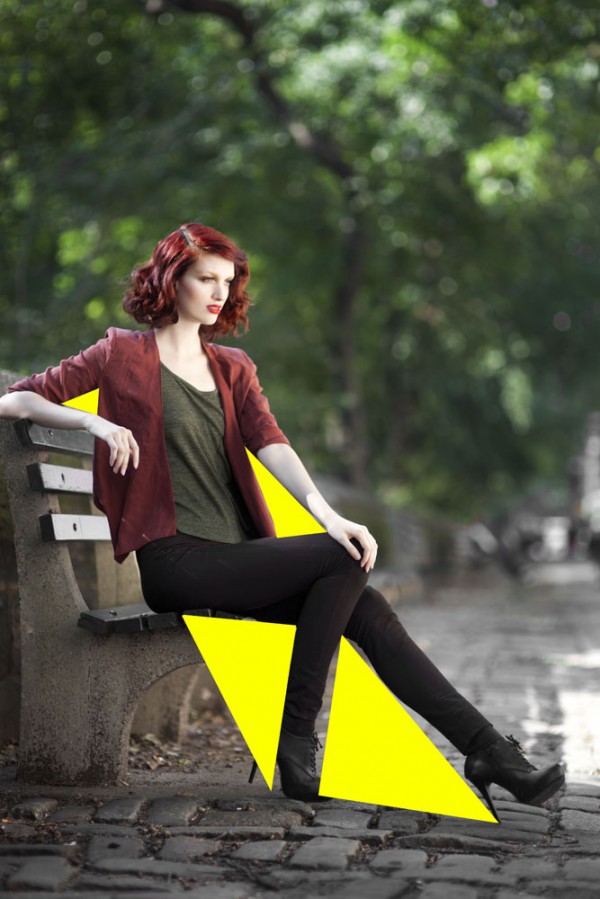 Using triangles in your poses makes for powerful, dynamic poses. Here there are at least 4 triangles used to make this a strong pose. Image Technicals: Canon 5D Mark 2, Sigma 85mm 1.4, f/1.8, 1/500 sec, ISO 100
Feel free to bring inspiration of poses on a shoot with you, especially when trying to successfully utilize triangles. Save inspiration to your phone or iPad, print it out on a sheet of paper, or take a look at PopPhoto Poses with Lindsay Adler (an iPhone/iPad app created for posing inspiration).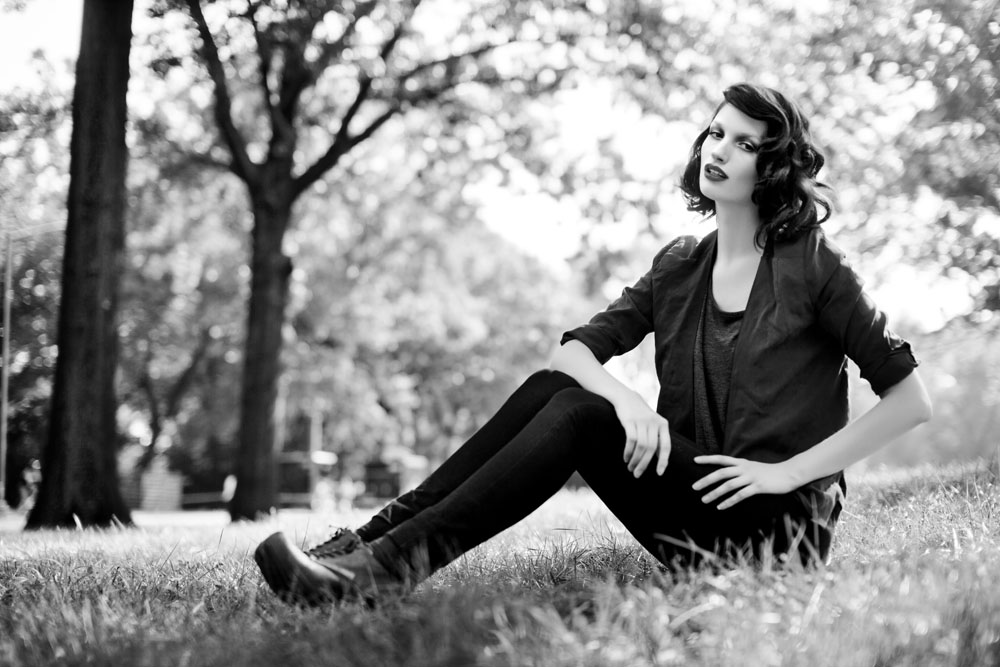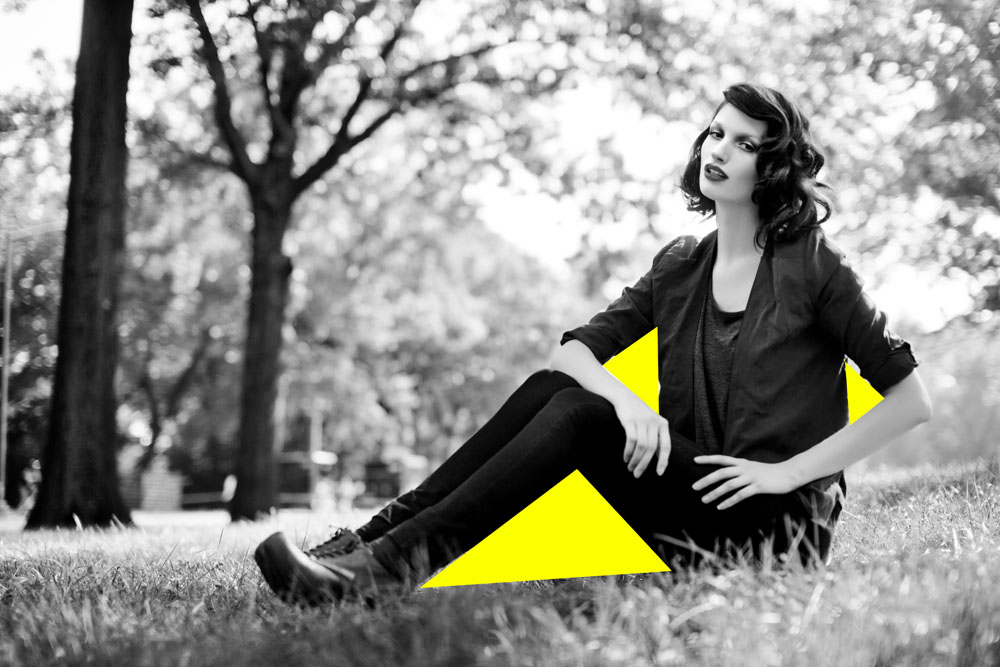 This pose also utilizes several triangles. Triangles between the arms and the body, the shapes of the arms, as well as the negative space between the ground and legs. Image Technicals: Canon 5D Mark 2, Sigma 50mm 1.4, f/2.0, 1/1250sec, ISO 100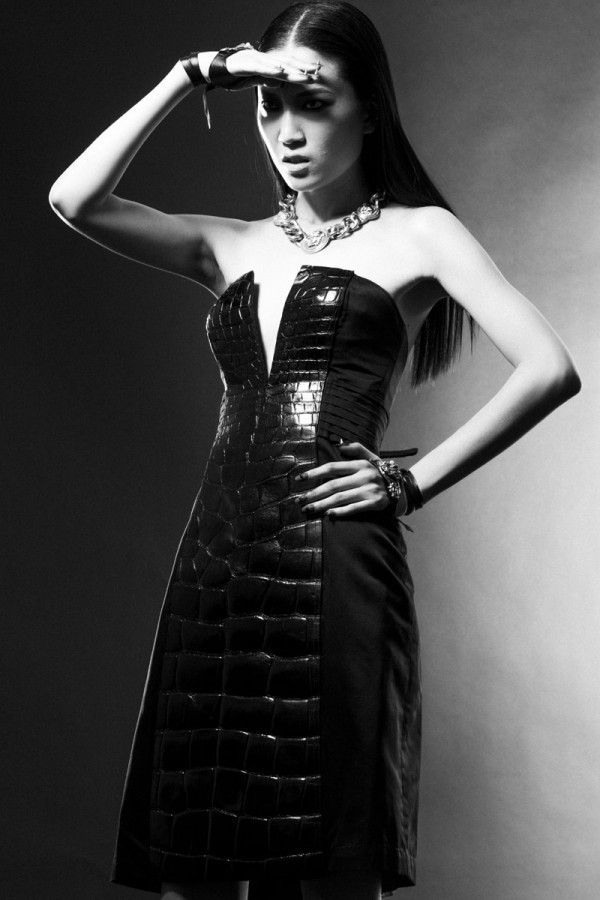 In this fashion editorial image, the triangles created by her arms create structure and formality to the pose. Furthermore, the placement of the arms also give your eye an S curve to follow throughout the pose, giving it more of a feeling of movement despite the formality.
3. Introduce movement
If you want your poses exciting and energetic, try to add some movement into the pose. You can introduce movement by having movement in fabric, body, or hair.
If a model is wearing a dress, I'll have someone stand off to the side, lift the dress up, and then drop it to add the feeling of movement. By adding movement it does not feel like a static pose, but instead like you captured a moment in time. This adds visual interest and engages the viewer.
Frequently I'll have the model bounce from one leg to another to simulate the appearance of jumping into the frame. I try to catch her with one leg up, or just before the foot touches the ground. Again this emphasizes the fact that I am capturing a moment with energy, but freezing it to share with my viewers.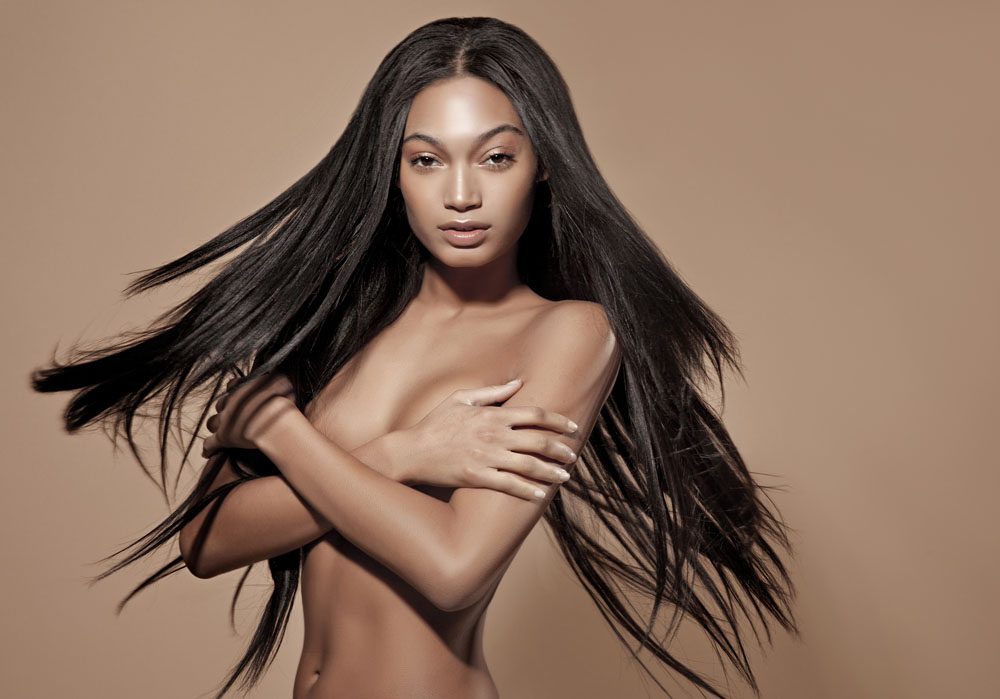 You can add visual interest to a pose by adding movement in the hair. This adds the feeling of capturing a moment in time. Here I had the model quickly turn from left to right in order to get the hair to fly off of her shoulders. Image Technicals: Canon 5D Mark 2, Sigma 85mm 1.4, f/11, 1/125 sec, ISO 100
For shots where you want to move the hair, consider using a floor dryer (fan with variable power) to blow the hair. If you don't have a fan (you can get them for only $40 or so), you can also have an assistant move the hair by flapping a piece of white foam core or other board! I place the hair on the shoulders, so when it gets blown back it doesn't get caught on the chest or in front of the face.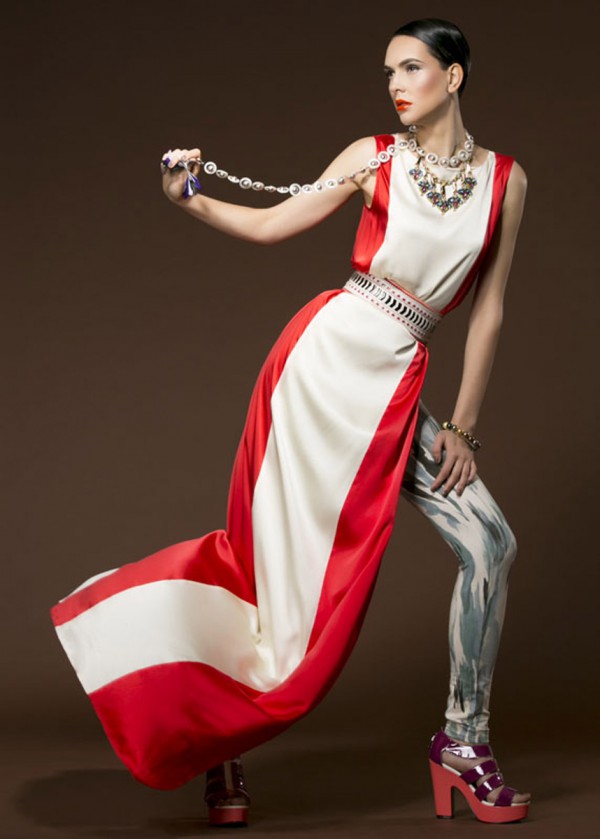 In this fashion editorial image, the movement of the arms, feet and dress all work together to give a feeling of energy that translates to the viewer.
Especially if you've mastered traditional portrait poses, help make your portrait images more exciting by utilizing these dynamic posing tips!
If you're interested in viewing more of Lindsay's work, check out her Facebook, Blog and Twitter.
Tags: Featured, Speaker Team, tips