Matt Hernandez is a photographer located in Paducah, KY who specializes in sports and senior photography. To see more of Matt's work, check him out on Facebook, Twitter and Instagram.
With spring right around the corner, it's time to start preparing for lots of team sports photos. Making sure you have everything in order before your sessions is important because shooting teams can get overwhelming. This is my foolproof checklist to make team shoots run as smoothly as possible.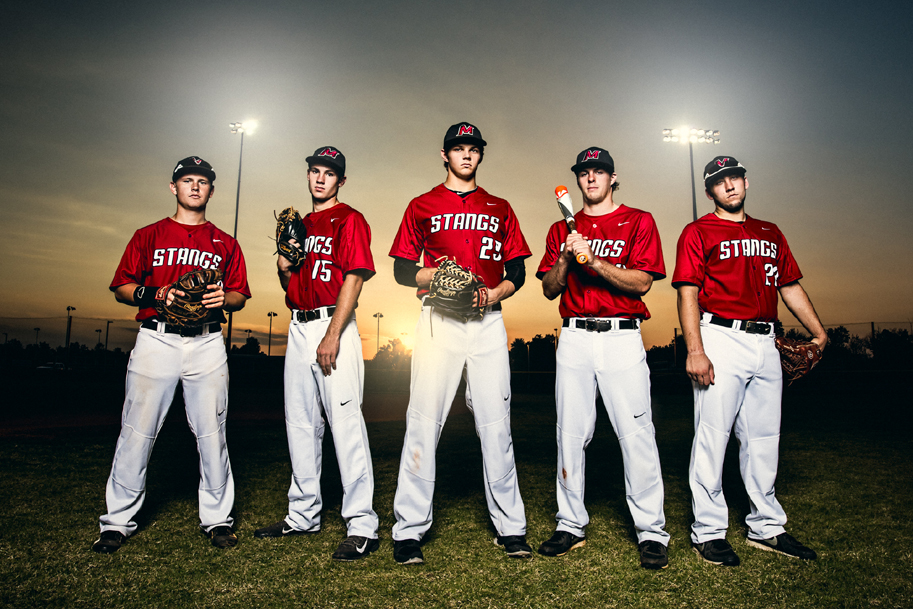 Locations for Your Shoot
Make sure you have permission to use the team's field or court well in advance. The last thing you want to do is show up to see a team practicing during your shoot time!
Ask ahead of time if you can have field lights turned on. This isn't a make or break detail, but it will help give your images something extra if the lights are on (even during the day).
Scout locations so you know where to shoot. Try to figure out where you want to shoot both the team and individual shots. Plan your setups ahead of time so you know what you are doing. Do a test shoot if you have time so you know your ideas will work.
Arrive at least 45 minutes to an hour early to get set up. You never know what might go wrong so the earlier you get to the shoot, the better.
Bring any sports gear you may have – balls, bats, helmets, etc. – in case the players don't have what they need. It's always good to tell the team's coaches what they need ahead of time too, but bring extra gear if you have it in case someone forgets something.
Set up two stations: one for portraits and one for team shots. This will help save time if you have multiple teams at once. It gets old having to drag equipment around.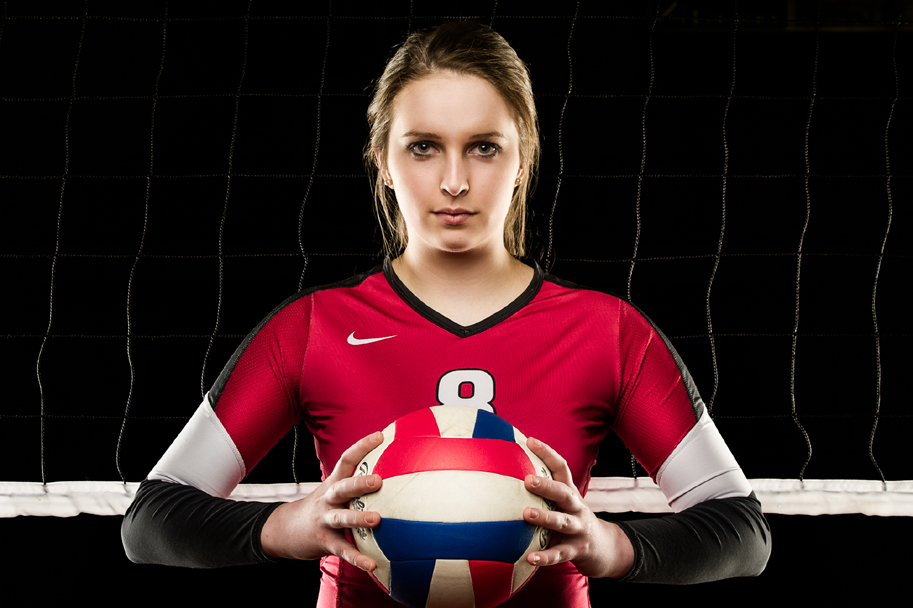 Posing
Sports photos tend to be very generic so try edgy lighting and creative posing. People like to have something different than the stereotypical "unit kneeling with the ball shot." Err on the side of caution and don't go too overboard or dramatic, but still try to give them something cool and unique.
Having printed posing options available is good for saving time. If you don't have posing examples printed, gather the group before you start shooting portraits and show them what poses they can pick from.
Once you are set up for individuals, mark a spot on the ground or bleacher where you will have each player pose and tell everyone ahead of time to stand on the mark. This doesn't sound like a big deal, but having to tell each player to scoot over, forward or backward can add up and waste a lot of time.
Know how many players are on each team ahead of time so you can plan your lighting for team shots. If you have more than 10 together, you might need more than one light (if you're lighting them, which I highly recommend).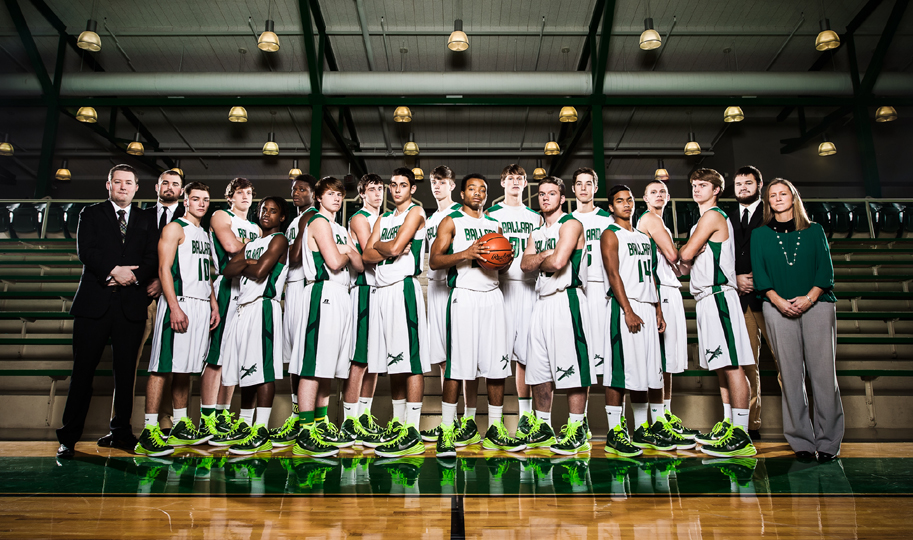 Gear
Have backups of everything! I realize if you're starting out you may not be able to afford two of each lens. If that is the case, bring your regular portrait lens (I use my 70-200mm 2.8) and have a 50mm as a back up. I also use a second body with a wide angle for my teams. It can really save time if you have two cameras for individuals and teams so you don't have to change lenses all the time. If you are outside and it's a windy day, you will also stand a much greater chance of getting dust on your sensor if you change lenses frequently. I learned that the hard way during little league photos a few years ago.
Sandbags! Youth sports photos can be hectic and you want your equipment to be safe, especially if you're photographing younger subjects.
Bring a long lens for portraits and a wide angle for teams (35mm or wider).
I light all my sports photos with strobes. Speed lights can work too, but whichever it is, it's good to have backups. I always have at least 3 lights on hand with which to shoot and a few extra.
Have plenty of extra order forms with you and bring change. My studio always emails the order forms ahead of time or delivers hard copies so the parents can have them filled out with payment ready to go, but there will always be some that forgot theirs or didn't receive them in advance.
At least one assistant to help with the shoot and take forms/money is a must for me. It's extremely hard to shoot and take the forms by yourself! When I started out and tried that approach, it was a huge mess. If you can't afford an assistant, you can always ask a family member or friend for a favor until you can.
Having samples of Posters, Memory Mates or other specialty items on hand is good for sales. Physical samples are the best idea, but brining an iPad with samples on it can also work. If people can't see how great your products look, they won't be nearly as likely to buy them.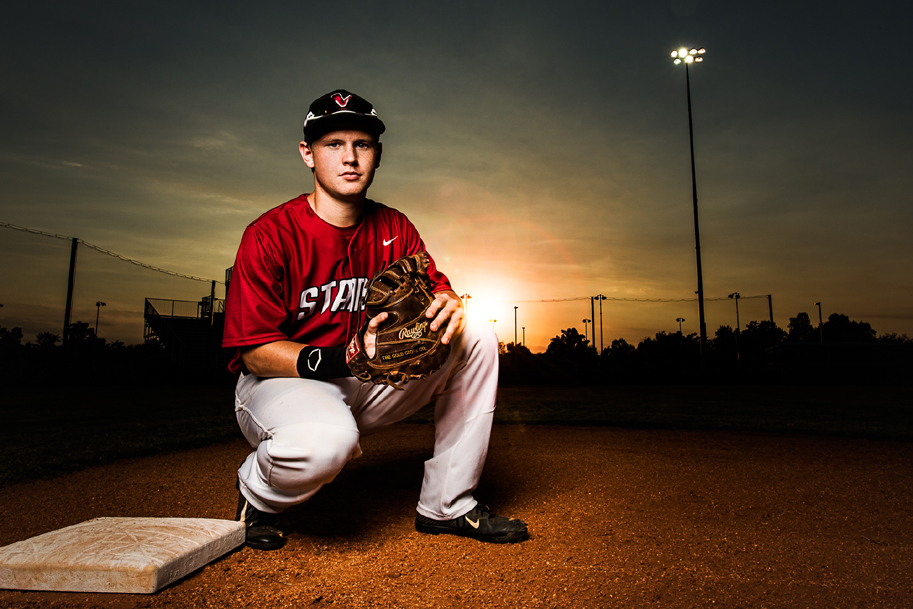 I have been shooting high volume sports photos for 5 years and it has been a big learning process. Find a plan that works for you and be ready to adjust to life's curveballs.
Tags: Guest Post, Sports & Events, tips