We are pleased to introduce many new additions to the Miller's Signature Album + Book line. Thanks to your fabulous feedback and our skilled makers, we are once again improving upon our most talked about keepsakes.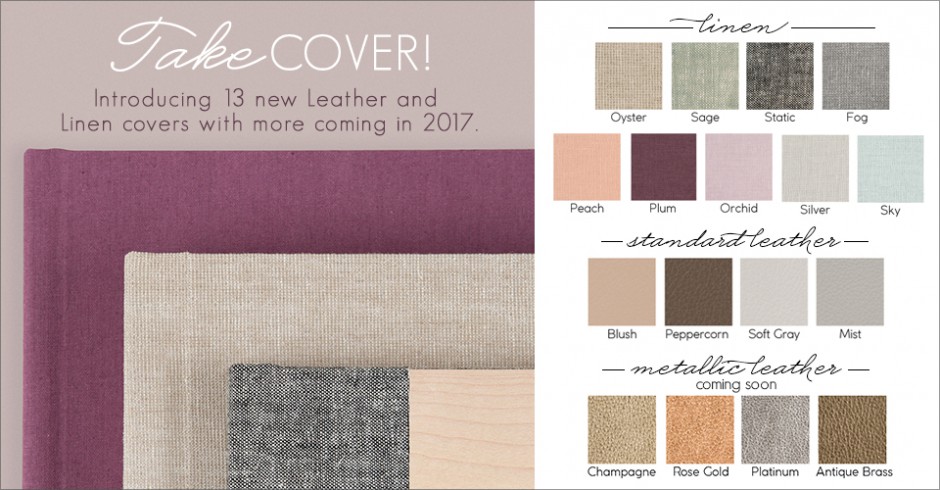 In celebration of the new year, we have added 13 new Leather and Linen covers for Miller's Signature Albums including scrumptious options like Peach Linen, Static Linen and Blush Standard Leather. And that's just the beginning – you can now pair Linens with Acrylic, Metal and Wood covers to create stylish combinations. Be sure to download our new Custom Cover Guides and keep an eye out for Metallic Leathers coming in early 2017.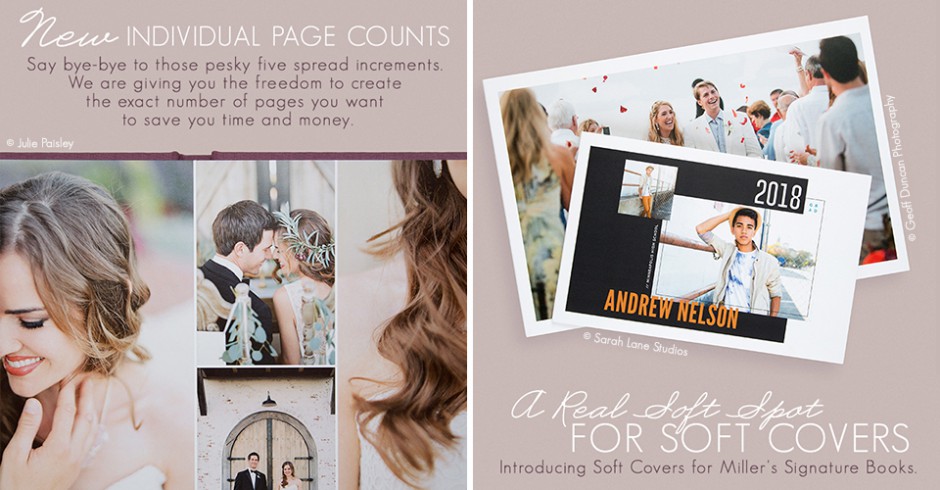 We are giving you the flexibility to create Albums + Books to your desired page count without the limitations of five spread increments. You want an 11 page Miller's Signature Album? Done. How about a 27 page Miller's Signature Book? Easy-peasy.
To see how this affects pricing, click here.
You asked for a Softcover Miller's Signature Book, so we put our heads together and made it happen. Offer your clients a tasteful and modern book to remember their biggest and brightest moments. Plus, it comes at a friendlier cost to you.
Tags: Featured, Miller's Signature Album, Miller's Signature Book, What's New