Busy season is just around the corner, so don't wait until the last minute to polish your software skills. Miller's makes it easy to ensure you're in great shape for rush with a variety of convenient webinars during October.
With several different topics and start times, you're sure to find a session that fits your hectic schedule. Here's a sampling of classes you'll find available: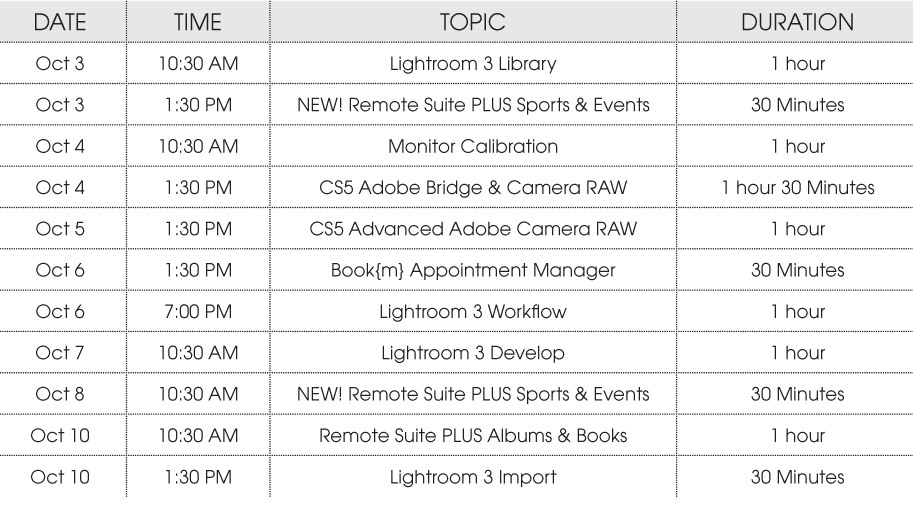 See the complete schedule and register here. As always, our webinars are free, live and interactive, so enjoy!